New board member in StatoilHydro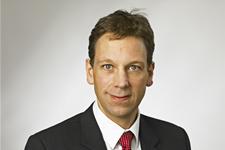 Jakob Stausholm.
(Photo: ISS)
Stausholm is replacing Kurt Anker Nielsen, who stepped down on 25 March.
Stausholm is chief financial officer at global facility services provider ISS A/S.
Before joining ISS' corporate executive committee in 2008, he was employed with the Shell group for 19 years and held a number of senior finance positions based in the Netherlands, Argentina, Denmark, the UK and Singapore. Most recently he was vice president finance for the group's exploration and production business in Asia and the Pacific and before that he was chief internal auditor for Shell.
Jakob Stausholm is a Danish citizen and lives in Copenhagen.
Contacts:
Media:

Kai Nielsen:
+ 44 78 24 32 68 93
Investor relations:
Lars Troen Sørensen, senior vice president for IR:
+ 47 90 64 91 44
Geir Bjørnstad, vice president, US investor relations:
+1 20 39 78 69 50