Going further with Luva
October 29, 2009, 10:55 CET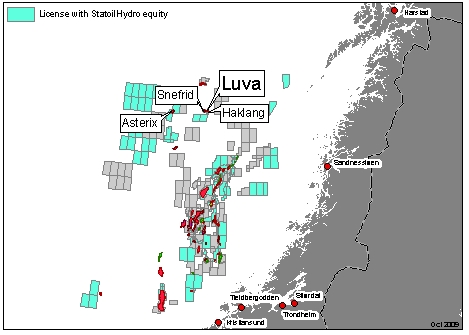 Following the completion of a feasibility study, the licensees have resolved to spend almost two years considering possible approaches to bringing the discovery on stream.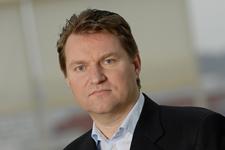 Ståle Tungesvik, head of reserves and business development at StatoilHydro. (Photo: Haagen Tangen Eriksen)
"This could be the first development in the Vøring area of the Norwegian Sea, and the first off Norway in such deep water," says Ståle Tungesvik, head of reserves and business development at StatoilHydro.
Luva was discovered in 1997 and, together with Haklang and Snefrid South, is estimated to contain recoverable gas reserves of 40-60 billion standard cubic metres (scm).
But producing these resources will be demanding, Tungesvik acknowledges. "They lie far from land, away from existing infrastructure and in very deep water. With weather conditions also demanding, further technology development will be needed."
Linked
Several nearby discoveries could be linked to a possible development, including Snefrid, Haklang in the same licence and Asterix 75 kilometres to the west.
All these finds are located in about 1,300 metres of water, and their development will depend on an integrated solution for gas processing and export.
"Luva could become an important element in a possible development of these discoveries," says Tungesvik. "It's important to view the area as a whole."
Studies
The completed studies include an investigation of the reservoir, an assessment of its production properties and a survey of seabed conditions.
"We're now going to pursue a creative phase which will end up with three-four different development concepts which could form the basis for a possible Luva project," explains Tungesvik.
This work will include the evaluation of various solutions for development, transport and power supply.
A number of study contracts related to the various development concepts are due to be placed over the next few years.
Luva gas discovery

Proven by BP in 1997. StatoilHydro took over as operator from 2006, and has also discovered Snefrid and Haklang.
Lies 300 kilometres from land, north-west of Sandnessjøen in northern Norway.
Is 140 kilometres from the nearest installation, Norne, and 500 from the Nyhamna pipeline terminal – the nearest gas infrastructure with spare capacity.
The gas is dry and has a low carbon content.
Estimated recoverable reserves, including Haklang and Snefrid South, are 40-60 billion scm.
Partners: StatoilHydro 75%, ExxonMobil Exploration and Production Norway AS 15%, ConocoPhillips 10%.