Kristin selects low-pressure production
December 14, 2010, 08:57 CET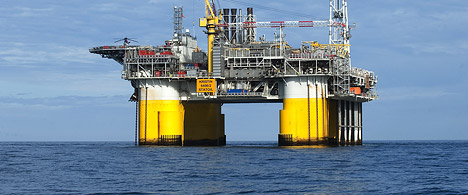 The Kristin platform in the Norwegian Sea. (Photo: Marit Hommedal)
"The investment decision will result in increased reserves and accelerated production, prolonging the lifetime of the Kristin field and associated installations up until the years 2029 - 2034," says project head Øystein Braathen.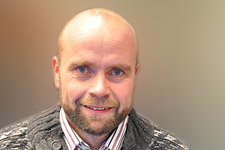 "The new compressor on Kristin will greatly help increase recovery," says head of project Øystein Braathen. (Photo: Dag Sunnanå)
Significant increase
In order to increase the reserves and accelerate production there is a need to reduce the pressure into the processing plant, adapting it to the change in reservoir pressure.
The licence has therefore decided to install a new compressor in the existing facility.
Low pressure production on the Kristin and Tyrihans fields will boost production and possibly increase the value of future projects in a promising area.
The total reserves in the Kristin and Tyrihans fields will be increased by up to 115 million barrels of oil equivalents.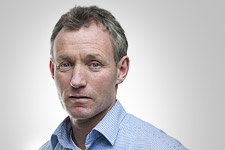 Ivar Aasheim, head of Operations North.
(Photo: Helge Hansen)
Important hub
"The Kristin platform forms an important hub on the Halten Bank and this development enables us to prepare the ground for increased recovery in the short and long term," says Ivar Aasheim, head of Operations North.
Oil and condensate from the Kristin and Tyrihans fields currently goes to the Åsgard C platform, while the gas is routed via Åsgard Transport to Kårstø.
The well stream from the Tyrihans field is currently transported through a 43 kilometre long pipeline to the Kristin platform for processing.
High activity level
Installation is planned for the summer of 2013 and other hot work operations on the platform will be carried out in conjunction with the planned maintenance shutdown.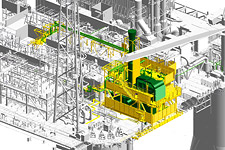 How the new compressor module will be fitted to the Kristin platform.
"In the period up until the start-up of low pressure production in the spring of 2014, the activity level on the platform will be high. This is a large module being installed on a small platform. We hope therefore to be able to complete much of the work during the maintenance shutdown," says Braathen.
One LM 2500 compressor has already been ordered from Dresser Rand, while the EPCI contract will be signed in early 2011.
The total cost of the project has been put at an estimated NOK 2.2 billion (current costs).

Partners on Haltenbanken West Unit: Statoil (operator) (55.3%), Petoro (19.6%), ExxonMobil (10.9%), Eni (8.3%) and Total (6%).