Statoil identified for pre-salt operatorships in Angola
January 26, 2011, 07:52 CET
Statoil has submitted its proposal as part of the pre-salt restricted public bid round organised by Sonangol for access to pre-salt acreage in the Kwanza Basin in Angola. Statoil's proposal includes operatorship of Blocks 38 and 39 and participation in Blocks 22, 25 and 40 with a comprehensive work program and a signature bonus for each block.
Sonangol has announced the jury's proposal of the composition of the different consortia groups for pre-salt blocks awarded in the restricted public bid round.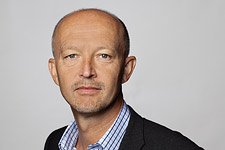 Tim Dodson
"The Angolan pre-salt is a frontier play with high potential. This presents Statoil with the opportunity to access several high impact exploration prospects which are believed to be analogous to pre-salt Brazil. Securing a multiple block portfolio early on in the exploration of this new play is a big advantage. Such a strong and influential position gives Statoil exposure to significant upside potential should the play be proven," says executive vice president for Exploration, Tim Dodson.
As the operating company, Statoil was elected by the jury of the bid rounds to participate in the following blocks:
Block 38, 6298 square kilometres. Statoil operator with a 40% share.
Block 39, 7800 square kilometres. Statoil operator with a 40% share.
As a non-operating partner, Statoil was elected by the jury of the bid rounds to participate in the following blocks:
Block 22, 5180 square kilometres. Statoil with 20 % partnership.
Block 25, 4825 square kilometres. Statoil with 20 % partnership.
Block 40, 7588 square kilometres. Statoil with 20 % partnership.
Formal granting of licenses for all blocks is subject to the Angolan Ministry of Petroleum's decision of any appeal of the jury's decision, and the successful negotiation of contractual terms including Production Sharing Agreements (PSAs).

"With nearly 20 years of experience in Angola and as the 4th largest producer in the country, our ambition has been to become an operator. We are eager to expand our existing Angolan portfolio and to become a more active contributor in the development of the Angolan hydrocarbon sector and the economy at large," Dodson adds.
Statoil believes that its technical and subsurface competence, experience in international deep water exploration programs and established track record in planning and executing large complex offshore projects will be beneficial in unlocking the exploration potential of the pre-salt play in Angola.
As a major partner in Blocks 4/05, 15, 15/06, 17, 31 and 34, Statoil already participates in ten producing fields and in four new fields under development (Pazflor, PSVM, Kizomba satellites and CLOV). Statoil's equity production from Angola is currently around 180 000 barrels of oil per day, representing close to 10% of Statoil's production.
For more information, please contact:
Investor relations
Hilde Nafstad, senior vice president IR, Tel: +47 95783911
Morten Sven Johannessen, vice president, investor relations North America, Tel +1 203 570 2524 (mobile)
Media relations
Bård Glad Pedersen, press spokesperson, Tel +47 91 80 17 91

Frequently asked Questions
What is pre-salt?
The expression "pre-salt blocks" refers to blocks where the main prospective interval was deposited prior to salt deposition. These prospects are thought to be analogous to the recent, significant pre-salt discoveries offshore Brazil. Statoil has experience in exploring in complex salt terrains and has developed proprietary seismic imaging expertise that will be highly applicable to the pre-salt exploration in Angola.
What are signature bonuses?
Signature bonus payments are a widely acknowledged and legally accepted means of carrying business in many countries throughout the world, including the US. Signature bonuses are part of the competitive process through which oil companies acquire licenses for exploration acreage and are based upon the amount of acreage offered and its perceived exploration prospectivity. They provide an opportunity for the host country to receive immediate revenue from the planned investment and demonstrate the commitment of potential investors.
What is a PSA?
Production sharing agreements (PSAs) are a common type of contract signed between a government or a state owned company and an oil company (or group of companies) concerning how much of the oil extracted from the country each party will receive.
Under a PSA the host country typically retains the right to the hydrocarbons in place. The contractor normally receives a share of the oil produced to recover its costs, and is also entitled to an agreed share of the oil as profit. The allocation of profit oil between the state and the contractors is typically increasingly based on a success factor, such as surpassing certain specified internal rates of return, production rates or accumulated production. Normally, the contractors carry the exploration costs and risk prior to a commercial discovery and are then entitled to recover those costs during the producing phase. Commercial provisions in a PSA contract are to a large extent negotiable and are unique to each PSA.