Production starts at Peregrino offshore Brazil
April 11, 2011, 09:32 CEST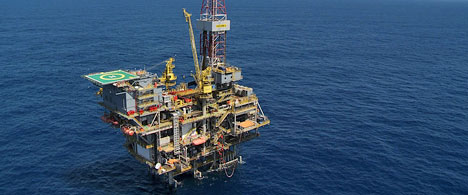 The first phase of the development includes two drilling and wellhead platforms and a large floating production, storage and offload unit (FPSO).
The move makes Statoil an important long-term operator and partner in Brazil's attractive and growing oil and gas industry.
"We are proud to announce the safe and efficient start-up of Statoil's largest international operatorship to date. The project team and our partners have done an excellent job in delivering a complex project according to the plan and below costs . With the Peregrino field in full operation Statoil will be the second-largest operator in Brazil, and it offers us an excellent opportunity for future growth in the country. The Peregrino field is a legacy asset and will contribute significantly to both Statoil and Brazil's oil production for many years to come," says Helge Lund, president and CEO of Statoil.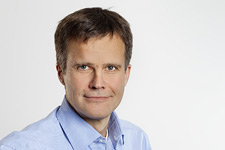 Chief executive Helge Lund
The Peregrino field is located 85 kilometres offshore Brazil in the Campos basin at about 100 metres of water depth in licenses BMC-7 and BMC-47.
The first phase of the development includes two drilling and wellhead platforms and a large floating production, storage and offload unit (FPSO). A total of 37 wells are planned, all of them using advanced horizontal well technology to maximise recovery.
The field contains 300 to 600 recoverable million barrels of oil equivalents, with a significant yet-to-find potential. An exploration well is currently being drilled at Peregrino South to explore this potential. Following completion of this well, one additional well will be drilled in the area.
Statoil's country manager in Brazil, Kjetil Hove, says that the start up of production at Peregrino is an important milestone for the company:
"The development and start up is the result of very competent colleagues' tireless efforts and excellent cooperation with partners and authorities. We now look forward to continue working with our Brazilian partners to run safe and reliable operations and to unlock the resource potential of the larger Peregrino area."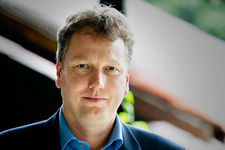 Kjetil Hove, Statoil's country manager in Brazil
"The Peregrino field showcases our project management, execution and subsurface and reservoir management skills. We are using our experience gained at the Norwegian continental shelf to share competence and experience and to create value locally in Brazil," adds Hove.
The field was discovered in 1994. Statoil acquired a 50% stake in the discovery in 2005, and the remaining 50% and its operatorship in 2008. The Peregrino development plan was approved by the Brazilian authorities in 2007.
In May 2010 Statoil sold a 40% stake of the Peregrino field to the Sinochem Group. Statoil holds 60% ownership and the operatorship of the field and Sinochem the remaining 40%. The closing of the transaction is pending governmental approvals.
Statoil is an international energy company, headquartered in Norway, with operations in 34 countries. Building on more than 35 years of experience from oil and gas production on the Norwegian continental shelf, Statoil is committed to accommodating the world's energy needs in a responsible manner, applying technology and creating innovative business solutions. Statoil has 20,000 employees worldwide, and is listed on the New York and Oslo stock exchanges.