New light well intervention vessel
April 27, 2011, 09:30 CEST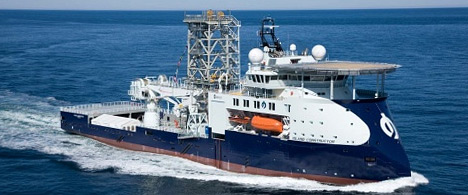 Light well intervention (LWI) vessel Island Constructor. (Photo: Island Offshore)
The third of its type in Statoil's portfolio the vessel will help reduce the costs of well interventions and enhanced oil recovery.
Statoil has awarded Island Offshore a framework agreement for light well intervention (LWI) services from their vessel Island Constructor. The duration of the framework agreement is three years, with an option to extend for another year.
A first call-off has been made for 168 days at an approximate value of NOK 320 million, all services included.
Øystein Arvid Håland, senior vice president of drilling and well in Statoil.
"Light well intervention vessels are an important tool in Statoil's toolbox to increase recovery from the fields on which we operate. We already have two similar vessels in our NCS portfolio operating year-around, and it is of high value to us, both in terms of efficiency and cost-reduction. Compared with conventional drilling units these LWI vessels reduce the cost of well interventions by 50 to 70 percent", says senior vice president of drilling and well in Statoil, Øystein Arvid Håland.
A growing number of discoveries on the NCS are developed via subsea installations. At the same time, production from mature fields is declining. Wells need workovers to maintain their output by removing deposits and halting water intrusion. But performing conventional jobs of this kind for subsea developments has been expensive. To address this, Statoil has put LWI vessels into service on a large scale.
An aging rig fleet and securing sufficient fit-for-purpose rig capacity at a competitive and sustainable rig rate level are the main challenges in the NCS rig market. Several initiatives have been launched to address these challenges.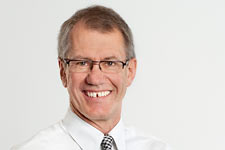 Jon Arnt Jacobsen, chief procurement officer in Statoil.
Statoil has made a substantial commitment to research and technology development in order to improve its drilling and well operations. The LWI vessels can improve drilling efficiency and also have the potential to offset rig capacity.
"We are pleased to secure additional capacity for LWI services with this new framework agreement. It is also an example of how we want to contract fit-for purpose units to assure that we use the right tools at the right time. We hereby address the need for well intervention without compromising on drilling capacity", says chief procurement officer in Statoil, Jon Arnt Jacobsen.
Island Constructor is designed to operate in water depths of up to 600 meters. Plans call for the intervention unit to start its first operation for Statoil in November 2011.
Statoil has been pursuing riserless wirelining in subsea wells since 2003, and the technology has steadily improved.