Statoil signs USD 5 million partnership agreement with University of Texas
September 19, 2011, 17:57 CEST
The agreement is Statoil's largest of its kind outside Norway, and UT has been chosen as the company's pilot university in the United States.
"We are very pleased to enter into this agreement with UT, a world-class academic institution, renowned for its leading research and education within several important areas for us," says Bill Maloney, executive vice president for Statoil in North America.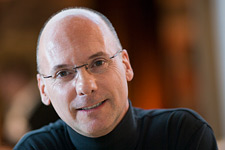 Bill Maloney, konserndirektør for Statoil Nord-Amerika
"Statoil wants to further develop its position in the market for talented women and men to join us. We plan to significantly grow our activities in the United States and Canada. Universities and academic institutions in North America represent important arenas for Statoil in research and competence development, both on a regional and global level," says Maloney.
"Statoil is a world-class energy company with a commitment to research and education, and we look forward to working with them in the years to come to develop talented young people who will become the energy leaders of tomorrow," says Scott Tinker, the director of UT's Bureau of Economic Geology. He will sit on the strategic board helping to guide the program.
The agreement was signed in Austin on September 19 by Bill Maloney and UT research vice president Juan M. Sanchez.
"Statoil technology is world leading in many areas. However, the oil and gas industry is changing with more complex technological challenges. Increased global focus on research and development is needed to close technological gaps. Academia agreements are of strategic importance to Statoil in order to maintain a rapid pace of technological innovation and continue developing a business mindset," says Maloney.
UT has for many years been an important partner for Statoil within research and technology development, especially in the areas of geology, geophysics and petroleum engineering. Four strategic areas are identified in the new agreement:
Integration of geological, geophysical and petrophysical data in earth models
Trap integrity in salt basins – sub-salt imaging and seal versus pore pressure challenges
Drainage of deep marine reservoirs – static and dynamic reservoir models and drainage methods
Unconventionals – improved development and drainage of shale plays
"This agreement is vital for Statoil's long-term ambitions in the US," says Helge Haldorsen, vice president for strategy in Statoil North America.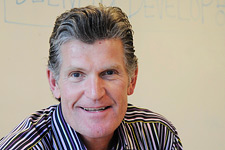 Helge Haldorsen, Statoils konserndirektør for strategi i Nord-Amerika
"We are in a growth mode, and this agreement will allow us to access world-class research and long-term recruitment opportunities. By extending and formalising our collaboration with UT, we aim at stimulating research and competence development within strategic important areas both for UT and Statoil," he says.
Statoil's academia programme consists of 11 bilateral agreements. Of these, eight are with Norwegian institutions and three are international. In addition to the UT agreement, Statoil has formalised collaboration with Imperial College in the UK and Delft University of Technology in the Netherlands.
Statoil is an international energy company with operations in 34 countries. Building on more than 35 years of experience from oil and gas production on the Norwegian continental shelf, Statoil is committed to accommodating the world's energy needs in a responsible manner, applying technology and creating innovative business solutions. Statoil is headquartered in Norway with 20,000 employees worldwide, and is listed on the New York and Oslo stock exchanges.
In North America, Statoil is established with US offices in Houston, Texas; Stamford, Connecticut; Washington DC and Anchorage, Alaska, and Canadian offices in Calgary, Alberta and St. Johns, Newfoundland and Labrador.
Statoil is one of the largest holders of deepwater acreage in the US Gulf of Mexico, where it also has interests in six producing fields. Onshore US, the company holds material positions in the Marcellus and Eagle Ford shales. In Canada Statoil is operator for the Kai Kos Dehseh project in Alberta and has interests in two producing fields offshore Newfoundland.
Statoil's Research and Development department has about 700 employees. Statoil is devoting approximately USD 430 million to research activities in 2011, and has research centres in Norway (Trondheim, Kårstø, Bergen, Porsgrunn), a heavy oil technology centre in Canada (Calgary) and technology activities in Beijing, Rio de Janeiro and Houston.