Statoil enters shale exploration in Australia
June 20, 2012, 15:01 CEST
This is an early entry at scale into over 13 million acres of immature, but potentially highly prospective play at low cost, with high risk but also with significant upsides.
Through a step-wise exploration programme the partners will potentially drill 10-20 wells by 2017 in three phases to demonstrate prospectivity.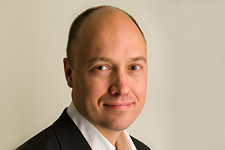 Atle Rettedal, senior vice president for New Ventures in Statoil
Petrofrontier will operate the first phase of the programme while Statoil has secured options to operate from the second exploration phase in addition to increase ownership interests from 25 to 65% of Petrofrontier's interests.
Statoil has committed to contribute USD 25 million for the first phase of the exploration programme. This figure could escalate to USD 200 million through a phase two and three depending on exploration results.
"These exploration activities are in line with our objective to access shale plays at an early exploration stage, at low cost and develop them into potentially high value assets. We are looking forward to explore it together with our partner Petrofrontier – a small but highly competent company", says senior vice president for New Ventures in Statoil, Atle Rettedal.
"We are very excited to announce this farm-in agreement with Statoil. Statoil is a highly regarded international exploration company, actively involved in major unconventional plays and brings exceptional financial resources and technical capabilities to our new relationship" says Paul Bennett, President and CEO of PetroFrontier. "We believe that partnering with a global leader like Statoil validates the potential of our assets and the exploration work we have completed to date."
Petrofrontier is anexploration company listed on the Toronto Stock Exchange and holds a 75-100% interest in the four Georgina exploration permits EP 103,104,127 and 128, in addition to pending exploration permits.