Bringing our goods safely
September 12, 2012, 11:38 CEST
The transport provider shall transport goods and materials from Statoil's suppliers to and from the company's offices and facilities in Norway in a safe and environmentally responsible manner.

"There are large values at stake here, even with the slightest of delays in these services. We are therefore pleased to have once again secured a solid and reliable transport services partner," says Jannicke Hilland, head of the joint operations cluster in Statoil.

"We have very strict quality requirements – it is essential that the deliveries are made to the right location, and on time," says Hilland.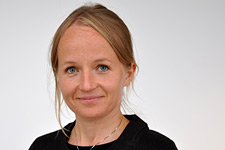 Jannicke Hilland, head of the joint operations cluster in Statoil.
The supplier will provide transport and forwarding services to and from Statoil's supply bases, onshore facilities and office locations via road, rail, sea and air. The agreement can also be used for Statoil's international activities. The agreement has an estimated total value of approximately NOK 2 billion, excluding potential options.
"The chosen vendor has solid experience in oil-related transport and forwarding, and currently runs both domestic and international operations," says chief procurement officer in Statoil, Jon Arnt Jacobsen. "Quality, cost and environmentally sound solutions were important factors when assigning this agreement."

Focus on safety and risk management to avoid harm to personnel and materials has been important to Statoil when selecting the supplier.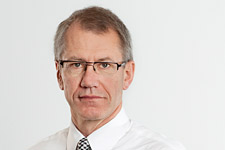 Jon Arnt Jacobsen, chief procurement officer in Statoil.
Access to adequate and suitable transportation equipment has also been emphasised in the assessment. This vendor has environmentally sound solutions that meet the high HSE requirements for transport set by Statoil and the authorities. Reducing negative impact on the environment from logistics activities to the greatest extent possible is important to Statoil.
Local presence is important to ensure efficient logistics solutions. The transport supplier uses subcontractors to a great extent to carry out the actual transport assignments, and many subcontractors will probably have a geographic proximity to Statoil's various locations in Norway.
The selected supplier has hubs and offices in various places along the entire Norwegian coastline; Polarbase in Hammerfest, Helgelandsbase in Sandnessjøen, Vestbase in Kristiansund, Fjordbase in Florø, Mongstadbase at Mongstad, CCB at Ågotnes outside Bergen and Norsea in Dusavik outside Stavanger.
The agreement has a duration of four years, taking effect from 1 February 2013. The agreement includes potential options of two times three years.