Statoil continues IOR efforts with first multilateral well in Brazil
November 14, 2012, 09:27 CET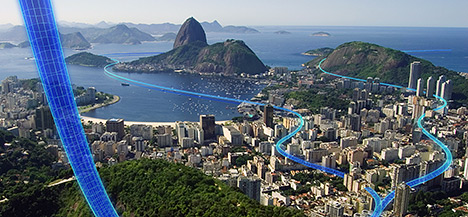 Illustration of multilateral well compared to Rio de Janeiro. (Illustration: Statoil)
"Statoil has used this technology to reach world-leading recovery factors on the Norwegian continental shelf and now we are bringing it to Brazil to increase recovery and boost value creation at the Peregrino field," says Kjetil Hove, country president for Statoil in Brazil.
Statoil is regarded as the number-one player in the use of multilateral junction technology and has by far the largest share of the total global use offshore. Over the last few years Statoil has introduced multilateral well technology at several Statoil-operated fields offshore Norway.
"Brazil is a country where we can apply our offshore technology. We have always cited that our technology and experience from the Norwegian continental shelf would be key to increasing Peregrino's recovery rate. Today we are proud to announce that we have passed yet another significant milestone as an operator in Brazil by proving our ability to utilise our technological competence," says Hove.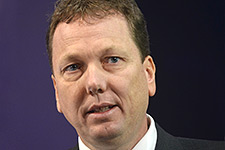 Kjetil Hove, country president for Statoil in Brazil..
Statoil has launched an ambition of increasing its recovery factor further. Peregrino is an offshore heavy oil field with a large potential for increased recovery. The field holds large in-place volumes of about 2.3 billion barrels of oil in addition to resources discovered at Peregrino South. However, the recovery factor is low compared to conventional oil fields.
Through the use of innovative technology Statoil has doubled the expected recovery factor from around 10% when Statoil bought in to the field to around 20% expected recovery when the field was sanctioned. The keys to increased recovery at Peregrino are a high degree of reservoir exposure, the drilling of long horizontal wells with geosteering technology to maximize length and optimise placement, and water injection to improve oil recovery.
By applying tools and skills such as produced water injection, horizontal wells and flow assurance to sustain the project over a longer term, the estimated recoverable resources have been increased to the range of 300–600 million barrels of oil. A total of 15 production wells have been drilled at Peregrino, all of them using advanced horizontal well technology to maximise recovery.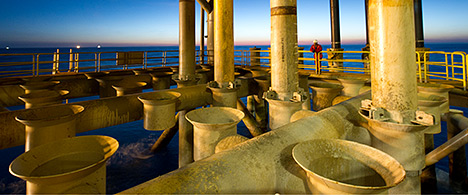 The Peregrino A plattorm offshore Brazil. (Photo: Øyvind Hagen)
The Statoil-operated Peregrino field includes two drilling and wellhead platforms and a large floating production, storage and offloading unit (FPSO). Oil production from the Peregrino field started in April 2011, and Peregrino is currently one of the largest producing offshore oil fields in Brazil.
The Peregrino field is located 85 kilometres offshore Brazil in the Campos basin at about 100 metres of water depth in licenses BM-C-7 and BM-C-47. Statoil holds 60% ownership and the operatorship of the field and Sinochem the remaining 40%.
Statoil recently drilled an appraisal well at Peregrino South. The results confirmed the positive outlook from the discovery in April 2011 and Statoil is currently working towards a final investment decision to develop this new oil discovery.
In February 2012, Statoil made the high-impact discovery Pão de Açúcar together with operator Repsol Sinopec and partner Petrobras in block BM-C-33, positioning Statoil as an important long-term operator and partner in Brazil's attractive and growing oil and gas industry. Statoil is currently the largest international operator in Brazil. ​​​​