Statoil awarded 15 leases in U.S. Gulf of Mexico
March 20, 2013, 20:36 CET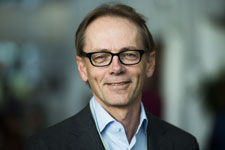 Erik Finnstrom, senior vice president,
Exploration, Statoil North America
"We are pleased with today's outcome," says Erik Finnstrom, Statoil senior vice president of Exploration for Statoil in North America. "This addition of leases allows us to further build upon our broad-based strategy for exploration in the U.S. Gulf of Mexico and further upgrades our core position in this prolific and proven basin."
As the world's largest offshore operator and a leader in subsea technology, Statoil has been a partner in several major discoveries in Gulf of Mexico (GoM), including Julia, Stampede, Vito and the Statoil-operated Logan discovery.
"The lease additions underscore our commitment to increased investment in North America, which we see as a core region for long-term growth. Our strategy involves acquiring prospects across a range of plays and technical maturity," Finnstrom says. "Walker Ridge 271 was our number-one priority lease and we are very pleased to have placed the highest bid on this impact prospect that we call Monument."
Statoil is partner in three GoM-producing fields and seven fields under development. The company plans to drill two to three wells within the next 12 months in the GoM as operator, while also participating in an additional one to two wells drilled by its partners.
Statoil is operator of some of the world's largest oil and gas discoveries over the last couple of years and has a strong safety and environmental record. The company has been active in North America for 25 years and has acquired a broad portfolio with offshore and onshore assets in Canada and the U.S.
The lease sale on 20 March was conducted by the Bureau of Ocean Energy Management (BOEM).
Statoil's high bids are subject to review and final approval by the BOEM. This may take up to 90 days.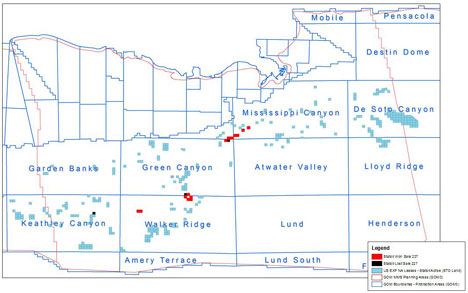 Enlarge >