CCM project at Mongstad stopped
September 20, 2013, 18:19 CEST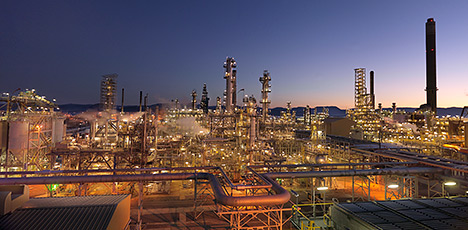 The Mongstad facility near Bergen. (Photo: Øyvind Hagen)
"The work carried out on carbon capture and storage (CCS) at Mongstad has been extensive and demanding. But it has also provided us with some important lessons and given us new knowledge of capture technology. We have also had the opportunity to develop a toolbox for measuring and analysing emissions. Even though the full-scale project will now be concluded, it is important for Statoil that all we have learnt will be of benefit to the industry in its continuing work on CCS," says Eldar Sætre, executive vice president for Marketing, Processing & Renewable Energy (MPR).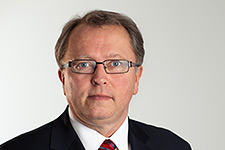 Eldar Sætre, executive vice president for Marketing, Processing & Renewable Energy (MPR).
Statoil signed in 2006 an implementation agreement with the Norwegian Ministry of Petroleum and Energy and, in accordance with this, submitted a master plan for full-scale carbon capture at Mongstad (2009). Together with Gassnova, Shell and Sasol, the company completed the Technology Centre at Mongstad (TCM) for carbon capture technology in 2012.
Statoil has been one of the leading companies in the area of CCS for a number of years now. The carbon storage on Sleipner was the first large-scale storage in the world. In addition, the company has been involved in full-scale capture and storage at In Salah in Algeria, as well as on the Snøhvit field in Norway. Besides its Mongstad activities, the company is also involved in extensive research projects devoted to the development of carbon capture technology, which also include storage.
"CCS is one of the most important technologies in the efforts being made to reduce carbon emissions from industry and from power production. The experience gained at Mongstad indicates that it is necessary to intensify the work being done to develop the technology and reduce the cost involved in so doing. In Statoil we will press on with our technology development efforts in this area," adds Sætre.