Prime Minister Erna Solberg opened the world's largest test facility for CO2 transport
October 30, 2020 16:13

CET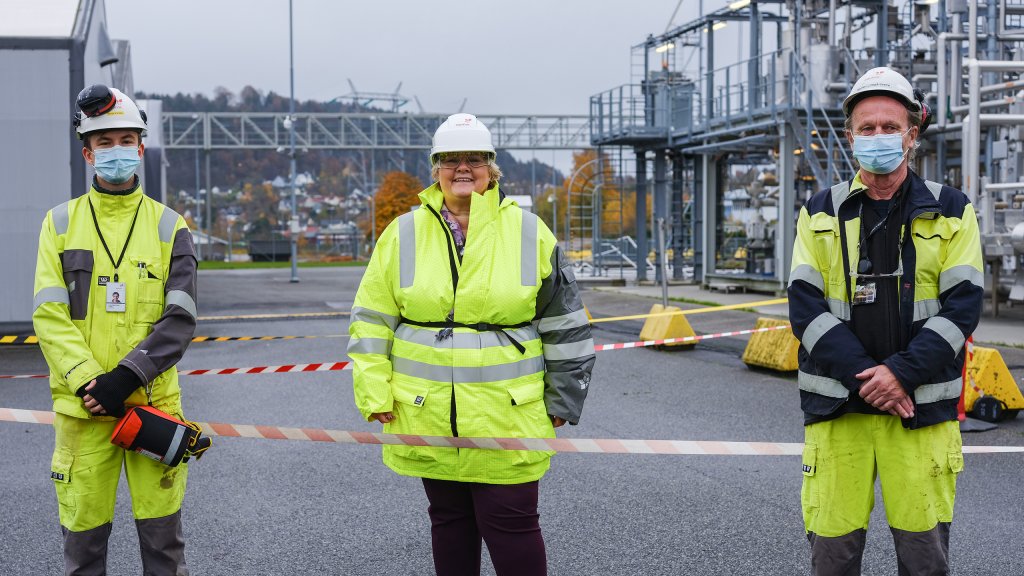 On Friday, 30 October, Prime Minister Erna Solberg opened the world's largest CO2 transport test facility at Equinor in Porsgrunn.
The test facility transports CO2 in pipelines, both in gas and liquid form. The objective is to learn more about how CO2 behaves during pipeline transport, which is important knowledge in order to scale up CO2 transport and storage in the future.
"The work you do here is an important contribution to the government's strategy for carbon capture and storage," Prime minister Erna Solberg said when she officially opened the test facility.
Equinor has transported CO2 from the Sleipner field in the North Sea since 1996 and from the Snøhvit facility in Hammerfest since 2009, both are projects which have provided Equinor with important information about CO2 transport. In these projects, the CO2 is transported in gas and liquid form, respectively.
Now Equinor and its partners Total, Gassnova and Gassco have modified the facility to make it possible to study transport of CO2 as gas and liquid, simultaneously. This could yield knowledge that is important for determining where a pipeline route could be laid, and which reservoirs could be utilised. Testing and research can improve operation of the CO2 transport and storage project Northern Lights and can also reduce the costs associated with this new industry in the future.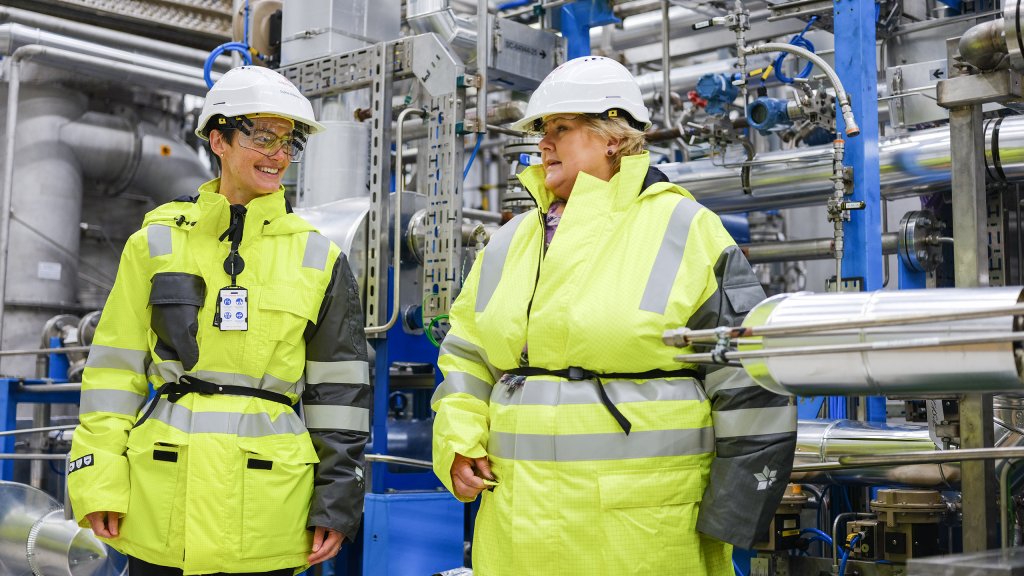 The test facility was built in 1997. It has been used to test the transport of various combinations of oil, gas and water in the same pipeline, so-called multiphase transport. That's why the facility is called the Multiphase rig. A total of more than one billion Norwegian kroner has been invested in the test facility, including construction and adaptations during the operations period. The facility is the very heart of Equinor's research centre in Porsgrunn.
The price tag for the modification work was seven million kroner. The test facility has pipes that run in a 200-metre line, and it is the world's largest test facility for CO2 transport.
"This shows how infrastructure and competence from the oil and gas industry can be used to accelerate efforts to capture CO2 and store it in reservoir. This is an opportunity to create a new industry in Norway", says Sophie Hildebrand, Chief Technology Officer in Equinor.
The plan is initially to use the test facility for two different CO2 transport tests, both tests of multiphase transport and testing of measuring instruments. According to the plan, these tests will be under way until the spring of 2021. After that, the test facility will be used to test the transport of both oil, gas and CO2, depending on where the needs are greatest.
Related pages
Facts/multiphase and CO2 transport
In 2012, newspaper Aftenposten called multiphase technology the best Norwegian invention since 1980. Multiphase technology makes it possible to transport oil, gas and water in the same pipe.
The technology was put to use in the late 1980s and has subsequently been further refined. It has enabled development of oil and gas fields that could not otherwise have been developed.
Norway leads the world in this technology.
The multiphase rig at Equinor's research centre has played an important role in the development.
Like all other gases, CO2

phase shifts between gas and liquid depending on pressure and temperature. One challenge raised by transport over long distances on the seabed, is that the CO

2 may be in gas form in parts of the pipeline and in liquid form in other parts of the pipeline. This can result in unstable flow. For comparison, you can see and hear what happens if air gets into a water pipe at home.
The research in Porsgrunn can provide knowledge about how to lay out pipe and transport routes and which reservoirs can be used for CO2 storage in the future.
Equinor has extensive experience when it comes to transporting CO2 in a single phase. This has been done on the Sleipner field since 1996 and in Hammerfest starting from 2009.