Strengthened exploration position in Suriname
July 14, 2017 08:58

CEST
| Last modified July 14, 2017 09:31 CEST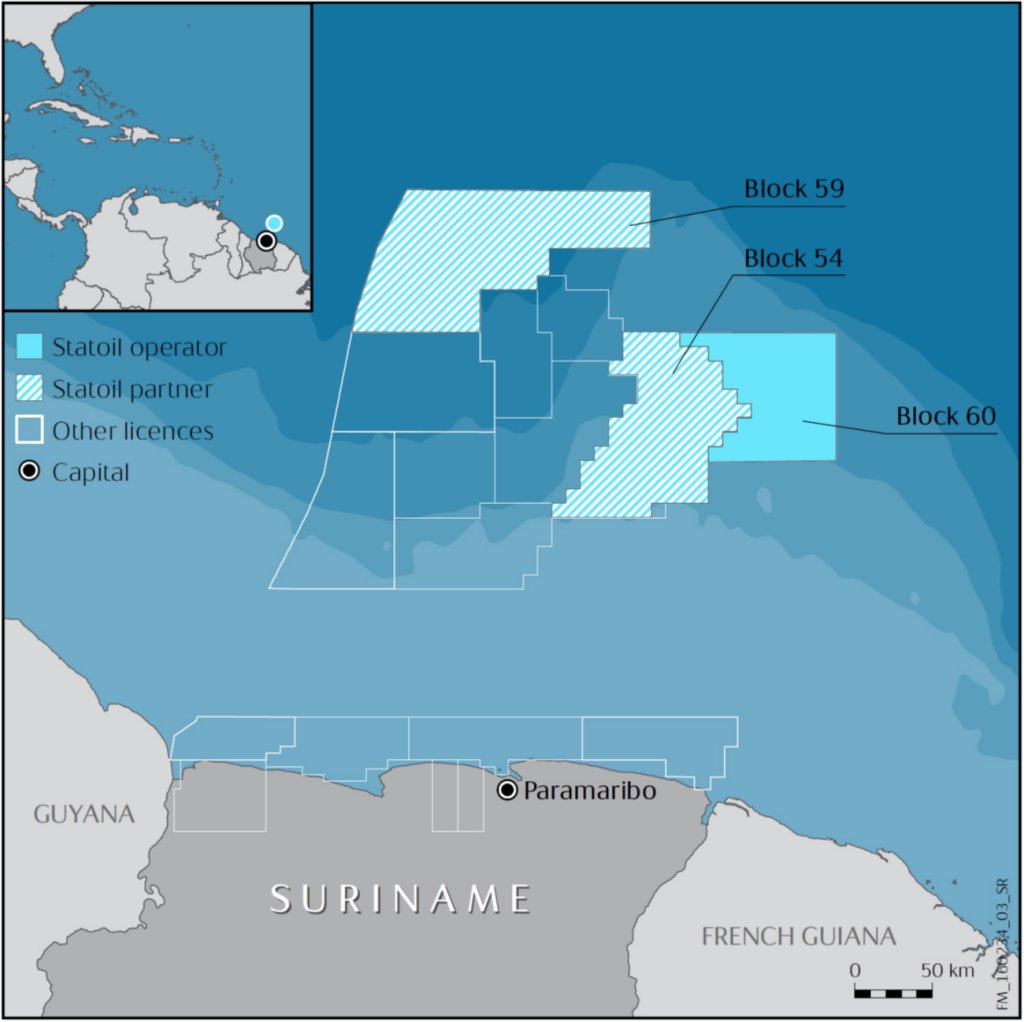 Statoil has signed agreements to enter two additional offshore exploration licenses in Suriname.
The agreements cover two blocks in the Guyana basin:
In Block 59, Statoil has been awarded 33,33% equity interest. ExxonMobil (operator) and consortium partners Statoil and Hess each hold a third of the interest in the block.
In Block 60, Statoil has been awarded 100% equity interest and operatorship.
The licenses were awarded through Suriname's open door policy and production-sharing contracts have been negotiated with the national oil company Staatsolie MaatschappIij Suriname N.V.

"These awards build further materiality to Statoil's exploration position offshore Suriname. This is frontier acreage with high potential, sitting on a trend of recent discoveries. This is in line with our global exploration strategy of accessing early in basins with high exploration potential," said Nick Maden, senior vice president for Exploration.

Block 59 is a potential extension of the trend on which the Liza discovery was made in neighbouring Guyana.
Block 60 sits adjacent to Tullow-operated Block 54, where Statoil is partner. Tullow is preparing to drill the Araku-1 wildcat exploration well in Block 54 later this year.
In both licenses, the first exploration phase includes commitment to acquiring 2D seismic data and conducting technical studies.
Statoil entered Suriname in 2011.
Block 54: Tullow 30% (operator), Statoil 50%, Noble 20%. Water depth ~200-1300m
Block 59: ExxonMobil 33,34% (operator), Statoil 33,33%, Hess 33,33%. Water depth ~2900-3500m
Block 60: Statoil 100% (operator). Water depth ~700-1300m