Shaping the future of energy – and your future too

The need to meet an increasing demand for energy in a more sustainable way is one of the biggest challenges facing humankind today. Every business area, team and project in Equinor plays a role in delivering this mission, and our virtual summer internship is no different.

The Equinor summer internship is a 6-week virtual programme designed to give you the experience and skills you need to approach your career with confidence. Working remotely, you'll split your time between working as part of a team within one of our business areas and delivering a group project with several of your fellow interns.

Moving to a fully virtual format means we can deliver our programme safely and without disruption. It's also an opportunity for our interns to immerse themselves in a new way of working, one that's likely to feature prominently in the workplace of the future.
Our summer internship recruitment process 
(30 November – 7 January)
Complete the online application form and fill in your personal details. Attach relevant documents, for instance your CV, diplomas and recent transcripts. If you are in the process of completing a degree, please upload an official temporary transcript or other document describing subjects and grades completed to this point.
Please remember to have temporary transcripts verified by relevant educational institution before attaching it to your application. If you prefer, you can use your LinkedIn-profile for registration.

(Continuously - after the online application is registered)
If you are moved to the next step, you will be asked to complete an online assessment which consist of numerical, logical, situational, and personality tests. The test should be completed no later than 48 hours after you receive the invitation. Estimated duration of tests: 70 minutes.

(Four days to complete after you receive the invitation)
If you are successful in your online assessment, you will be invited to a digital interview. It's a self-recorded video interview that you can perform from your smartphone or computer from any location with a stable internet connection. You will be asked some questions, get some time to prepare your answer, and then given a time slot to record your response.
The recording can only be done once, so we advise you to use the preparation time well. The video interview can be completed at your convenience, but no later than four days after we have sent you the invitation. Estimated total duration of the interview: 25 minutes.

(February)
Depending on volumes and when the application is sent, this may take some time, however it is our ambition to send our offers to successful candidates as soon as we can. We also aim to inform the non-successful candidates without undue delay.
All students applying for an internship in Equinor must have the necessary work permit for the country in which, and at the time, they are applying for a position

(21 June 2021)
Your development begins on day one of your internship. You'll work closely with your hiring manager and your buddy who will introduce you to the team, their processes and your tasks. They'll also work to establish your own goals for your time in the programme and a plan of action to meet them. We believe what you do at work every day is the most important part of your learning and development.
Throughout the 6-weeks you'll attend multiple learning sessions on various topics such as our value chain, operations, tools and processes and we will make learning resources and Equinor tools available to help you build your career. - you will find a wealth of tools and resources available to help you build your career.

What to expect from your time with us

The summer internship is an opportunity for you to get to know Equinor, our people and culture, and the way we work. During the programme you will work on various tasks and projects that will provide both value for you and Equinor.
Hands on experience
You'll spend part of your internship working on tasks and projects within the discipline you've applied for, giving you first-hand experience of the strategy, processes and culture in your team. Your hiring manager will be your main point of contact and will be responsible for ensuring you get the most out of your time with us. You'll also be allocated a buddy who will provide you support and follow your experience in Equinor.

Multidiscipline project delivery
The remainder of your time will be spent working on a group project with other students from a variety of academic backgrounds. Supporting you on this project will be a subject matter expert who will act as a mentor and advisor to your task. Over the course of this project, you'll get to develop key skills such as collaboration, leadership, communication, presentation skills and planning and time management.

Learning and development
We'll be delivering a series of learning sessions that provide an overview of our business and introduce you to some of the processes and methods we use at Equinor. These will include introductions to key areas of our strategy such as digitalisation, low carbon projects and our approach to safety and sustainability. You'll also get to learn about our approach to project delivery and other methodologies that support our day-to-day delivery.
Protecting your well-being
We're constantly developing our flexible working policy to meet the increasing demand for remote working, so you can be sure that your health and well-being will be a priority during your time with us. We also recognise that your summer internship is an opportunity to make connections that could last your entire career. That's why we'll be introducing many of opportunities to socialise virtually with your fellow interns. 
Meet our 2020 virtual interns

2020 was the first time we'd delivered our internship in an entirely virtual format. It was an exciting and new experience for everyone involved and our students were the embodiment of the pioneering heritage and courageous attitude that form a big part of our culture.
Hear from Synne on experiencing the Equinor culture whilst learning more about our industry -  
Synne Sørbøe, People and Leadership Intern
Hear from Erling on adapting to a new situation and applying his academic knowledge to practical projects –
Erling Olweus, Software Engineering Intern

Hear from Larissa on building her network and her knowledge through our learning sessions - Larissa Nunes, Engineering Intern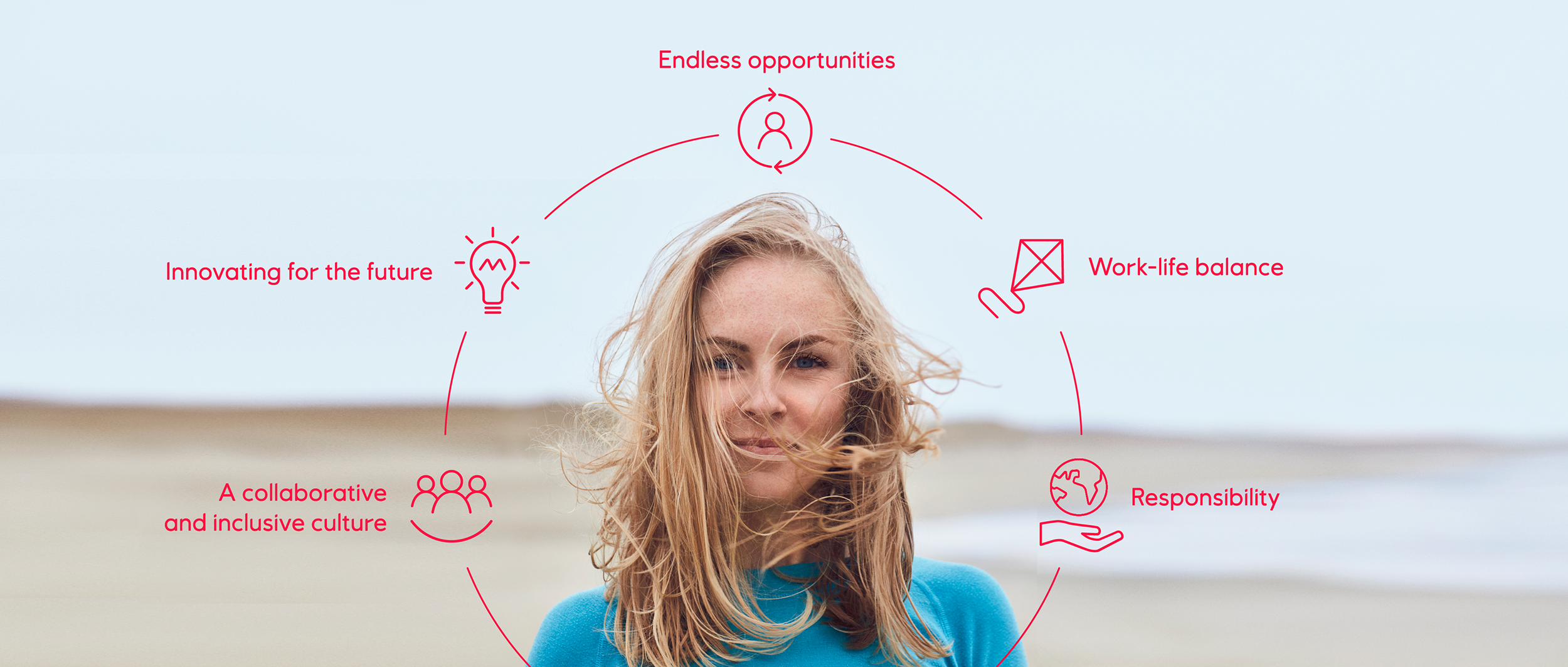 Learn what makes Equinor a different type of energy company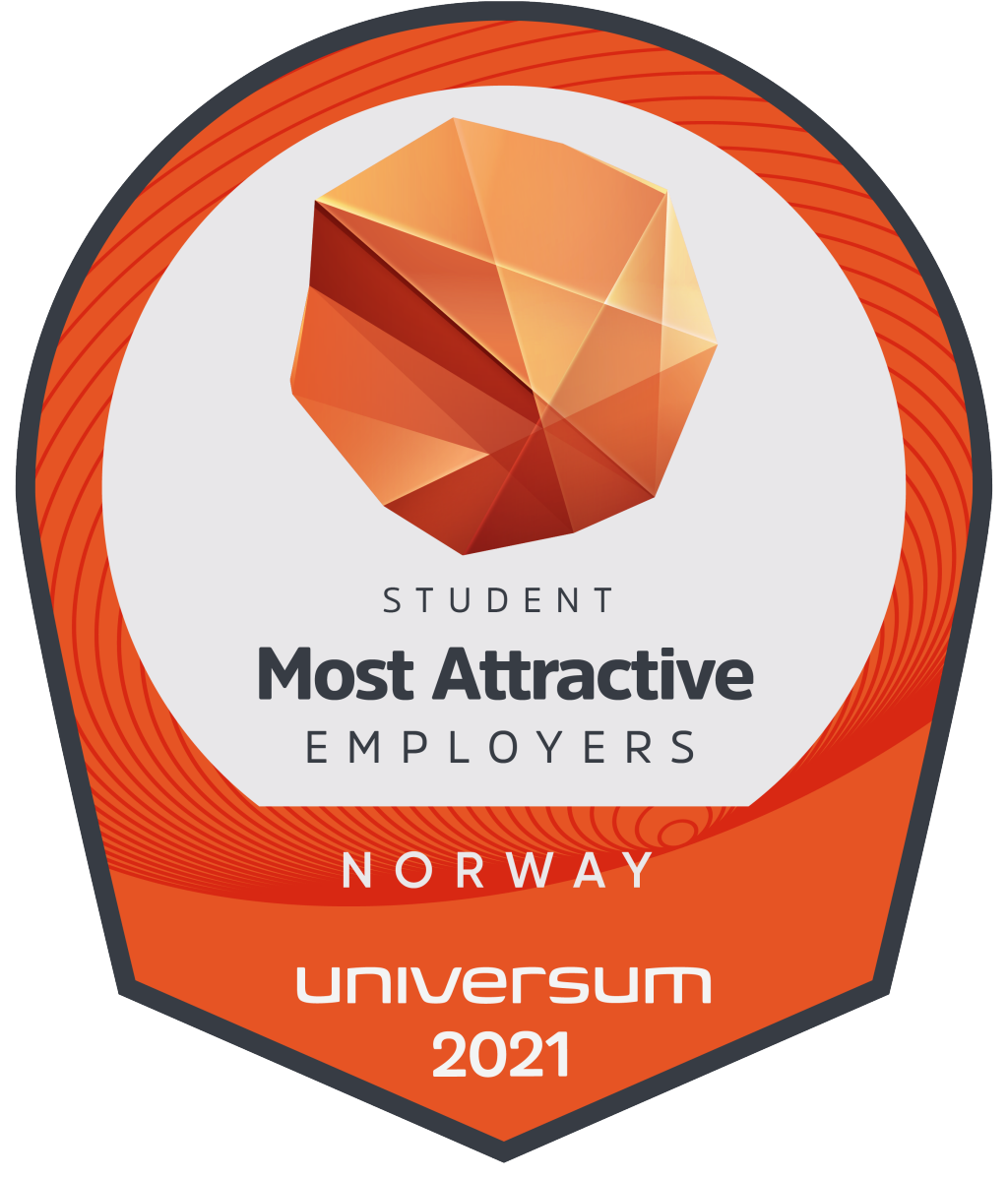 Most popular in our class
At the 2021 Universum student survey, Equinor was ranked the most attractive employer among Norwegian technology students for the 25th year running! We achieved 2nd place with business students and 3rd for IT in this year's survey. Universum surveyed 13,900 students at 24 Norwegian universities and colleges before announcing this year's winners.