The sun is an invaluable source of energy for the future — and the forecast looks bright for solar power. After dramatic reductions in cost, solar is now one of the forms of renewable energy with the greatest growth potential.

Solar energy is an almost limitless source of energy with tremendous potential. Assuming that the global energy mix develops in a sustainable direction, over 20 percent of all electricity will come from solar in 2050, according to Bloomberg NEF's New Energy Outlook (NEO) 2019.

Improved technology and lower costs have turned solar into an increasingly attractive power source competing with traditional sources of energy in relevant markets.
Continuing our decades of energy innovation, Equinor is investing in solar projects as well as innovative solar technology companies to show how solar power can provide scalable and profitable growth opportunities.
0
We power the equivalent of 200,000 homes with solar energy
The future looks bright for our solar power business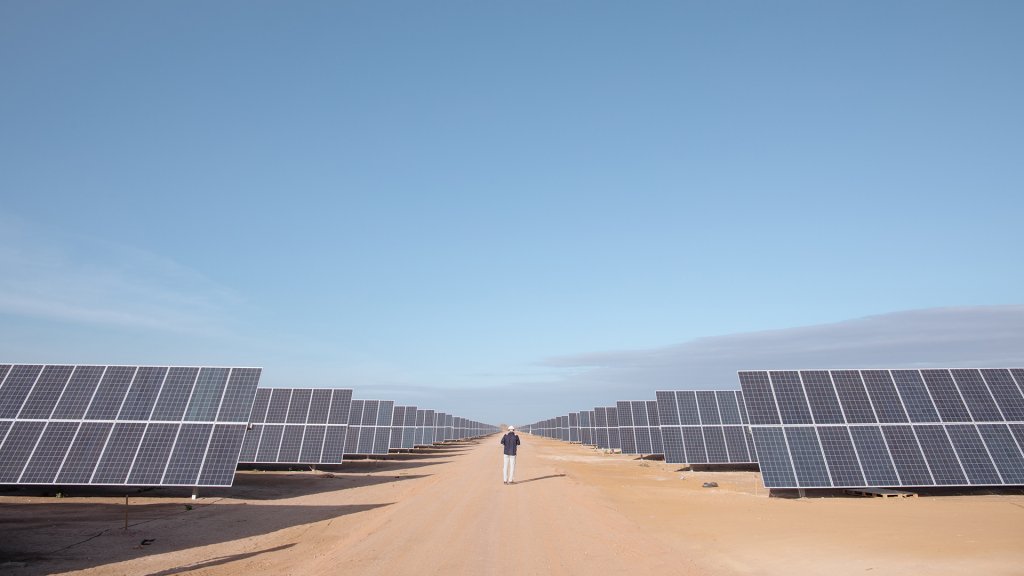 The Apodi Solar Plant in Brazil. (Photo: Ole Jørgen Bratland / Equinor ASA)
The global solar business has grown by approximately 50% per year over the last 10 years and is anticipated to be a major source of renewable power with continued high growth, particularly in emerging markets. Thanks to improvements in technological efficiency, innovation, scale effects and more professional value chains, solar energy is fast becoming a low-cost source of power.
The price of solar energy has halved in the last three years, and the IEA believes it will halve again in the next three years. Solar energy today accounts for around one percent of the world's energy mix.

Bloomberg New Energy Finance estimates that by 2040 around 34% of electricity will come from intermittent renewables, of which solar power will account for a third. 
Solar Photovoltaic (PV) installed capacity has grown approximately 50% per year globally over the last 15 years, with 300 GW installed capacity at the end of 2016.
Currently, it takes 200,000 solar panels and an area equivalent to 100 football fields to meet the energy needs of 80,000 households.
How does solar power work?
Solar panels work by absorbing sunlight with photovoltaic cells
They generate direct current (DC) energy and then convert it to usable alternating current (AC) energy with the help of inverter technology
Within each solar cell is a thin semiconductor wafer made from two layers of silicon
When light energy from the sun strikes a photovoltaic solar cell, it energizes the cell and causes electrons to 'come loose' from atoms within the semiconductor wafer
The loose electrons are set into motion by the electric field surrounding the wafer, and this motion creates an electrical current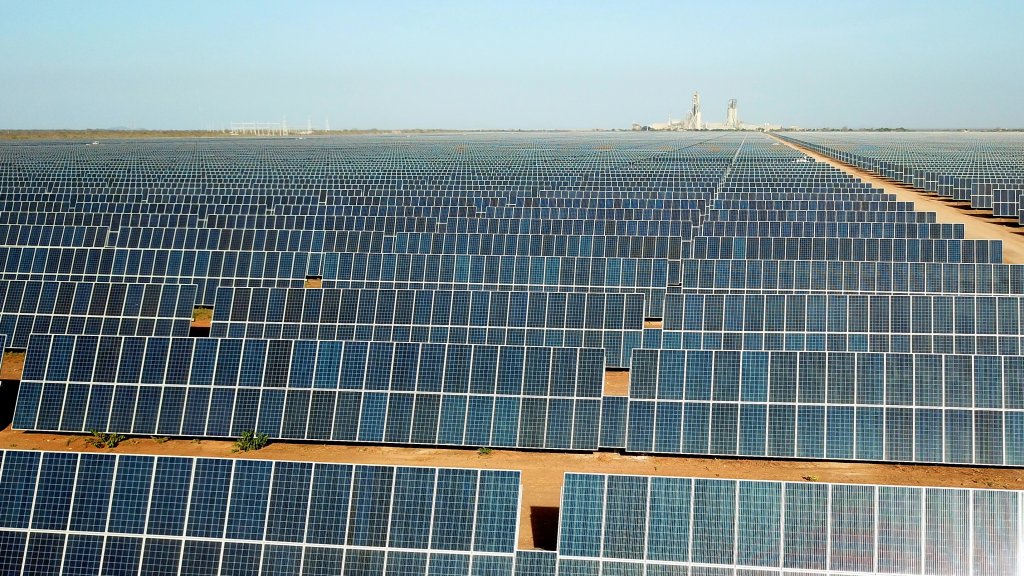 Continuing our decades of energy innovation, Equinor is investing in solar projects as well as innovative solar technology companies to show how solar power can provide scalable and profitable growth opportunities.
Around 200,000 households in Brazil are now powered by electricity from the Apodi Solar Plant. The 162 MW Apodi Solar plant, operated by Scatec, was Equinor's first step into solar energy. It is grid connected and in commercial operation. 
Partner with Scatec 
To increase our exposure to a fast-growing renewable sector, further complementing our portfolio, Equinor initially acquired a 10% share in Scatec, an integrated independent solar power producer in 2018, and then in December 2019, we increased our ownership to a 13.1 percent holding.
Equinor and Scatec have also agreed on an exclusive cooperation to jointly develop potential future solar projects in Brazil. Scatec has an asset portfolio of 1.5 gigawatt (GW) in operation and under construction.
Equinor is present in the following projects: 
Apodi (Brazil)
Equinor has a 43.5 % share in the 162MW Apodi solar asset along with operator Scatec, a Norwegian independent solar power producer. The project provides power that equals approximately 200,000 households with electricity. The plant started production in 2018. 
Guanizul 2A (Argentina)
Equinor has a 50% interest in the Guanizul 2A solar project in Argentina. The plant will be operated by Scatec and situated in the San Juan region of Argentina. The plant is expected to be in operation Q1 2020 and will have an installed capacity of 117 MW.
Equinor Ventures has invested in Convergent Energy + Power, a company that develops energy storage assets in the utility and industrial sector, and Oxford PV, a solar technology company. See below for more details about Equinor Ventures.

Investing in renewable energy growth companies
Equinor Ventures is Equinor's corporate venture arm dedicated to investing in ambitious early phase and growth companies. We believe that the innovation, creativity and agility of start-ups can drive change, and transition the energy industry towards a low carbon future.