Songa providing Statoil with a new rig type
The contract for the two category D rigs is worth an aggregate USD 2,47 billion for a fixed eight-year charter period.
"Stepping up our industrialisation of the NCS we are very pleased to announce that Songa will help realise our industrial approach and we wish to give them recognition for their long-term perspective on this partnership", says Jon Arnt Jacobsen, Statoil's chief procurement officer.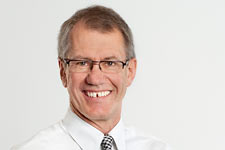 Jon Arnt Jacobsen, Statoil's chief procurement officer
"Through joint efforts we intend to rejuvenate the rig fleet on the NCS and ensure that we use the right rig for the right purpose."
Great interest in the market
"This procurement process has certainly attracted great interest among rig entrepreneurs, contractors and investors", says Jon Arnt Jacobsen.
"Many bidders have taken part in this process and the competition has been keen. Considering that we are ready to start this less than two years after the idea was launched, I consider this a success story!"
Capable of operating in 100 to 500 metres of water this specially designed category D drilling rig can drill wells down to 8,500 metres. It will be a workhorse on mature fields, primarily drilling production wells and completing wells, enabling Statoil and its partners to produce more oil from the fields.
New workhorses at Troll
Troll is the very cornerstone of Norwegian gas production, and also one of the largest oil fields on the NCS, oil production in 2010 totalling more than 120 000 barrels per day.
Holding many world records Troll will now also be the first field to be serviced by the new specially designed rigs. Statoil has awarded the contract for the charter of the two first category D rigs on behalf of the Troll licence.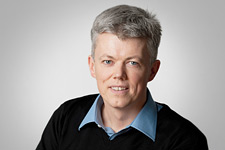 Hans Jakob Hegge, Statoil's senior vice president for Eastern North Sea operations in Development and Production Norway
"Statoil and its Troll partners have high ambitions for the further development of the field and we are pleased to have taken a decision to charter two specially designed rigs", says Hans Jakob Hegge, Statoil's senior vice president for Eastern North Sea operations in Development and Production Norway.
"We will now have a tool capable of performing the demanding tasks ahead. The rig capacity on the NCS is limited, and increased capacity is essential to ensure enhanced recovery. The new rigs are expected to operate 20% more efficiently than conventional rigs, and we look forward to having the new rigs up and running from 2014."
Suppliers from Norway and Korea
A hull designer, several topside suppliers, yard and rig entrepreneurs have helped develop the category D rig concept. Songa has assigned the rig construction work to the DSME yard in South-Korea. Aker Solutions has been picked as the supplier of the drilling equipment.
The project concept and design has taken one year and the implementation period is expected to take three years, including detail engineering, construction and transportation to the NCS.
The mobilisation from the yard in South-Korea to the North Sea is included in the contract value and will take about three months. The rig hand-over is scheduled for the second half of 2014.
Further opportunities
The fixed contract period is for eight years per rig, with four three-year options, i.e. in practice a 20-year contract per rig. This is a long-term approach, which ensures rig capacity for Statoil's growth ambitions, as well as predictability for the rig company.
Statoil is considering including two more category D rigs in its portfolio. For this purpose Statoil has secured the opportunity to exercise its option for two category D rigs from Songa Offshore, but is also continuing its evaluation of the received bids from other bidders.
During the last half of 2011 Statoil will consider various contractual solutions to ensure the construction of another two category D rigs, including the opportunity to take an ownership position in the rigs.