Statoil and Statkraft acquire Dudgeon offshore wind power project
October 17, 2012, 10:00 CEST
Following a successful partnership in developing the Sheringham Shoal Offshore Wind Farm off the coast of North Norfolk, Statoil and Statkraft will now work together to develop the Dudgeon Offshore Wind Farm. The project could deliver many hundreds of jobs during the construction phase and, once in operation, will provide renewable energy to the UK market.
Dudgeon has recently received an offshore consent that allows for up to 560 MW of installed generation capacity. The North Sea project site is located 32 km offshore, north of the town of Cromer in North Norfolk, and is 20 km north east of the Sheringham Shoal Offshore Wind Farm.
Statoil and Statkraft will optimize the project, secure the final consents and engage with suppliers and local stakeholders with the aim of bringing the project to Final Investment Decision (FID). The project will be developed by a joint project team, with Statoil leading the project towards FID. Statoil will hold a 70% share and Statkraft a 30% share in DOW.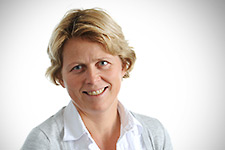 Siri E. Kindem, Statoil senior vice president, Renewable Energy
"The acquisition is in line with Statoil's strategy to have a stepwise growth and to seek new business opportunities in offshore wind as part of the development of our renewable energy portfolio. Both Statoil and Statkraft believe this project could further strengthen their positions in the North Norfolk region, benefiting from the positive and constructive dialogue already established with UK authorities, local communities and suppliers", says Statoil senior vice president, Renewable Energy, Siri E. Kindem, adding:
"Warwick Energy has successfully progressed the technical and commercial basis for an offshore wind farm at Dudgeon and brought the opportunity close to a fully consented project. Statoil and Statkraft will now take this work forward."
"The acquisition is an important step in Statkraft's plan to build an industrial position in offshore wind power. We will play an active role in the development, and combining Statkraft's experience as Europe's largest renewable energy producer with Statoil's experience and technology from offshore installations will enable us to drive down costs. When completed the project will increase renewable energy generation, contribute to UK energy security and create local jobs. Final investment will be dependent on an appropriate regulatory framework and continued commitment from the UK Government to increase the share of renewables in the energy mix", says Statkraft senior vice president, Offshore Wind Power, Olav Hetland.
"Energy is central to our economic recovery. I am delighted that these major global industry players have shown the confidence to invest in the UK's world-leading offshore wind market. This inward investment by Statoil and Statkraft furthers our energy relationship with Norway, will create hundreds of jobs, and enhance UK energy security, says John Hayes, UK Minister of State for Energy.
The license for the Dudgeon site was awarded by the UK Government during the Round 2 allocation in 2003. It was chosen because it lies within a government approved area for development, with high wind speeds, favorable water depths, and subsequent surveys have shown that it has relatively low levels of fishing and shipping activity.
Statoil and Statkraft, together with RWE and SSE, are also partners in the Forewind consortium. The aim of the consortium is to achieve consent for the Dogger Bank project 120 km off the UK east coast, potentially the world's largest offshore wind development.
Press contacts:
Statoil
Morten Eek
+47 41689515
meek@statoil.com
Statkraft
Torbjørn Steen
+47 91166888
torbjorn.steen@statkraft.com