Submitting the Dagny development plan
December 20, 2012, 10:44 CET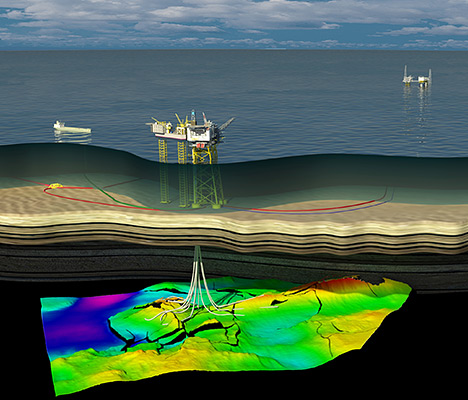 Dagny field illustration, with the Sleipner field in the background.
The development concept consists of a fixed platform to be tied in to the Sleipner field for gas export. The oil will be transported by tankers.
The recoverable reserves are estimated at 225 million barrels of oil equivalent.
"We have managed to make a 1974 discovery commercially viable. Patience, technology development and infrastructure have helped realise Dagny as one of the big development projects on the Norwegian continental shelf (NCS). The submission of the PDO for Dagny is another proof that we will be able to deliver on our production targets for 2020," says Ivar Aasheim, Statoil's SVP for field development on the NCS.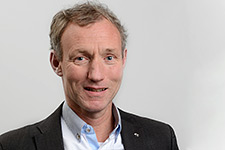 Ivar Aasheim, Statoil's senior vice president for field development on the NCS.
Dagny has been under consideration for development on several occasions. Further appraisal in the period 2008 to 2011 confirmed a connection between Dagny and Dagny East and considerable oil volumes below the structure.
"With the Dagny plans finalised another piece has been put in place for further development in the Sleipner area. This shows the importance of exploring and developing in mature areas with established infrastructure," says Aasheim.
In the concept selected for the Dagny platform the licence pre-invests in equipment aimed to facilitate power from shore, and only one gas-fired turbine will be installed for power generation. It will only be used in the period until power from shore is available.
The investments are estimated at NOK 31 billion (at money of the day).
Parallel with the submission of the PDO to the authorities the licence will award several contracts related to the development project. Based on design studies performed by various Norwegian and international supply companies the main contracts will be awarded during 2013.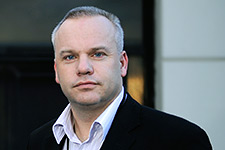 Anders Opedal, senior vice president for projects in Statoil.
Earlier this year Mærsk Drilling was awarded a contract for production drilling on the field.
"The Dagny project has attracted great interest in the supply market," says Anders Opedal, SVP for projects in Statoil.
"We have launched a broadly targeted information campaign in the industry, and held contact meetings with large and small-size suppliers to clarify our expectations and ensure that the various bidders are aware of the skills available in the market."
The PDO for the neighbouring Eirin gas field is scheduled to be submitted in 2013. The Eirin development is planned to include a template to be tied in to the Dagny platform.
Plans call for Dagny to come on stream in the first quarter of 2017. The field's productive life is estimated at 20 years.