Demonstrates Progress in Oil Sands Report Card for 2011
April 25, 2012, 10:00 CEST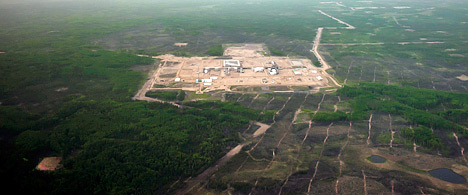 Leismer Demonstration Project in northern Alberta.. (Photo: Helge Hansen)
The report contains performance indicators which measure production and energy consumption as well as emissions and quality and use of air, water and land at the Leismer Demonstration Project and in the Kai Kos Dehseh (KKD) leases in northern Alberta.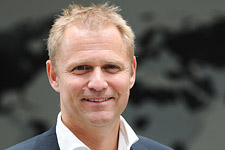 Lars Christian Bacher, Statoil's country president in Canada. (Photo: Harald Pettersen)
"Statoil has delivered a successful startup of its first oil sands project with clear progress throughout 2011 on effective production and reduced CO2 emissions. We will continue our efforts to learn and develop new technologies to improve further going forward", says Statoil's country president in Canada, Lars Christian Bacher.
Production at Leismer began in January 2011 and the facility is among the most efficient Steam Assisted Gravity Drainage (SAGD) facilities to date, achieving industry-leading performance standards. The steam-oil ratio (SOR) is at 62 per cent of historic benchmarks while the production per well is almost 50 per cent higher.
Statoil's ambition is to reduce carbon dioxide intensity in its production process by 25 per cent by 2020 and 40 per cent by 2025. Average CO2 emissions per barrel in 2011 were 72.71 kilos. During the second half of the year emissions were consistently below 66 kilos CO2 per barrel, with December as the best month at 58 kilos per barrel.
Statoil is committed to the environment and communities in which we operate. In our continued efforts to communicate openly with stakeholders, Statoil's environmental and socio-economic impacts and contributions form the foundation of the 2011 Report Card.
"Statoil has set clear targets for responsible development of our oil sands assets and is committed to report publically on our performance and progress on reaching our targets," says Lars Christian Bacher.
"We will continue our efforts to be in the forefront of technology development and implementation in order to minimize our impact on the environment, improve recovery and reduce energy usage and our carbon footprint," he says.
As with the 2010 Oil Sands Report Card, this report was audited by an independent third party in line with the voluntary Global Reporting Initiative (GRI) and Statoil's commitment to delivering open and transparent information.