We're determined to be a global offshore wind energy major. Here's how.
The next decisive phase in the global transition to low carbon and renewable energy is happening now, with offshore wind at the centre of the revolution. For the green shift to succeed, what's needed is sheer scale: industrial and financial strength, and production capacity at a global level
That's where we come in. With five decades of ocean engineering and project management expertise, focus on safe and efficient operations, in depth knowledge of the energy markets, skilled personnel and a network of competent partners and suppliers, Equinor is uniquely positioned to take a leading role in this burgeoning industry.
In 2026, Equinor expects a production capacity from renewable projects of 4 to 6 GW, Equinor share, mainly based on the current project portfolio. This is around 10 times higher than today's capacity, implying an annual average growth rate of more than 30%. Towards 2035, Equinor expects to increase installed renewables capacity further to 12 to 16 GW, dependent on availability of attractive project opportunities.

World's first floating wind farm offshore Scotland
Hywind Scotland is the world's first floating wind farm, powering around ~20,000 British homes

Enough energy to power ~1,000,000 European homes
We produce enough energy to power more than one million European homes with renewable energy from offshore wind farms in the UK and Germany

New York: home to our first wind project outside Europe
Empire Wind is Equinor's first wind project outside of Europe, offshore New York, potentially producing up to 2000 MW of electricity

What are Equinor's key strengths?
Safety is our first priority
Experience with large complex projects and supplier relations
Financial strength and risk management
Leveraging local presence and corporate capabilities
Marine operations and maintenance
Technology and innovation
Equinor and renewables
Wind power is just part of Equinor's transition to becoming a broad energy company. Read more about our initiatives in solar, hydrogen, CCS, electrification and other low-carbon technologies.


Floating is the future of offshore wind 
Freeing wind power from the constraints of bottom-fixed designs opens a world of new markets and opportunities. Floating turbines can be placed almost anywhere where the water is deep enough, harnessing the best wind resources and reducing conflicts with other ocean users.
Close to 80% of the world's offshore wind resource potential is waters deeper than 60 metres and removing water depth constraints allows us to select the best sites in the world. Winds are stronger and more consistent further out to sea, and the floating offshore wind market is projected to grow significantly over the next decade.
We're the world's leading floating offshore wind developer, with floating wind turbines already deployed and in production, and several exciting projects on the drawing board. 
Where in the world?
Our international portfolio of wind power
Equinor is building material offshore wind clusters in the UK, the US North East and in the Baltic Sea. Offshore wind is an important enabler in the world's energy transition, and we will use our offshore experience and capabilities to develop the industry further.
Our experience of operating in the demanding conditions in the North Sea has given us insight and knowledge that is transferable to offshore wind projects.

Our ambition is to become an offshore wind major. Here is an overview of our current wind portfolio. 
Offshore wind power in the UK
Equinor has long experience with wind power in the UK, having already built and put into operation Sheringham Shoal, Dudgeon and Hywind Scotland. Now we're partnering with SSE Renewables to deliver Dogger Bank – the world's biggest offshore wind farm and an important milestone in delivering UKs sector deal and decarbonisation goals.  
Building a broad North Sea energy hub
To become a global offshore wind major we have a value-driven strategy, underpinned by creating scale in regional clusters. Here we present our renewable vision for the North Sea.

Offshore wind power in the US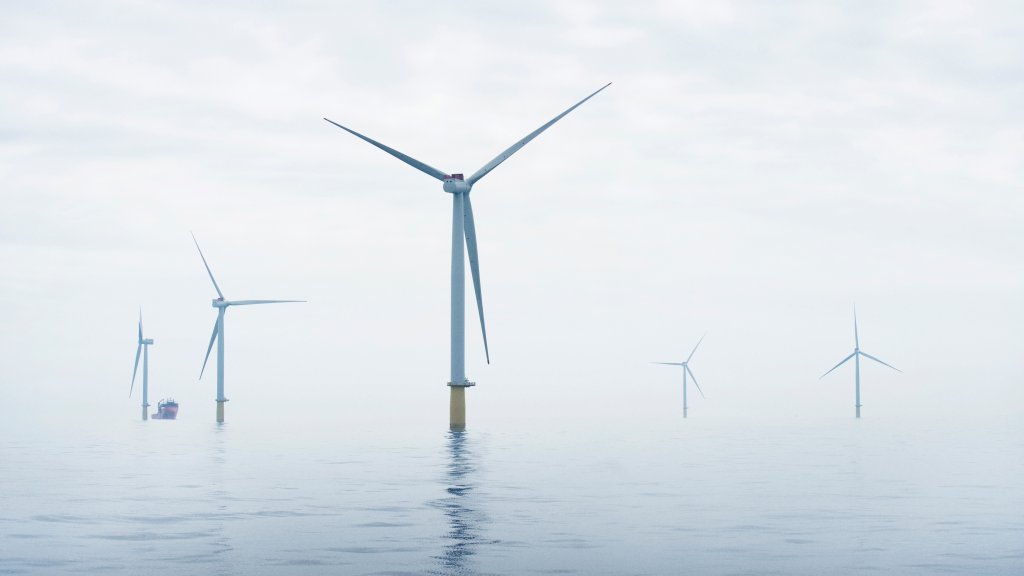 Equinor is pursuing the development of offshore wind projects on the east and west coast of the United States and is quickly becoming a leader in the country's growing offshore wind industry.
In January 2021 Equinor was selected to provide New York State with offshore wind power in one of the largest renewable energy procurements in the U.S. to date. Under the award, Equinor and our partner, bp, will provide a total of 3.3 gigawatts (GW) of power to the State. 
Offshore wind power in Poland
For Poland, our ambition is to be a preferred partner contributing to the Polish energy transition and the Norwegian-Polish energy cooperation.
Equinor has interest in all three Baltyk offshore wind development projects (MFW Baltyk III, MFW Baltyk II and MFW Baltyk I). With interest in all three projects, we can build scale and value in what we see as an important energy region.

Offshore wind power in Norway
We are developing the world's first floating offshore wind farm to supply renewable power to offshore oil and gas installations in the North Sea.
The Snorre and Gullfaks oil and gas platforms will be the first ever powered by a floating offshore wind farm. The wind farm will be located between the platforms some 140 kilometres from shore in 260-300 metres of water.

This is a major breakthrough and an important step towards reducing emissions from the Norwegian Continental Shelf. 
For more information about Hywind Tampen, see our links below.
International wind farm projects
In addition to our offshore wind presence in the UK, the US and Poland, we are present in the following markets: