Our purpose is to turn natural resources into energy for people, and progress for society.
We're Equinor, a broad energy company with more than 21,000 colleagues committed to providing affordable energy for societies worldwide and taking a leading role in the energy transition. We're on a journey to net zero emissions through optimising our oil and gas portfolio, accelerating growth in renewables and pioneering developments in carbon capture and hydrogen. 
Last updated: June 22, 2021
Contacting Equinor — here's how to get in touch.

Energising the lives of 170 million people every day

Among the world's largest offshore operators

Equinor is an international energy company present in more than 30 countries worldwide, including several of the world's most important oil and gas provinces. Founded in 1972 under the name Den Norske Stats Oljeselskap AS—Statoil (the Norwegian State Oil company), we changed our name to Equinor in 2018. Our headquarters are in Stavanger, Norway, and we have over 21,000 employees. 
We are the leading operator on the Norwegian continental shelf and have substantial international activities. We are engaged in exploration, development and production of oil and gas, as well as wind and solar power. We sell crude oil and are a major supplier of natural gas, with activities in processing, refining, and trading. Our activities are managed through business areas, staffs and support divisions, and we have operations in North and South America, Africa, Asia, Europe and Oceania, and Norway.
Quick facts

21,245 employees (2020)
Norwegian State ownership: 67%
Total revenues: 45,818 USD million (2020)
Total assets: 121,972 USD million (2020)
Equity oil and gas production: 2,070 mboe/day (2020)
Renewable power generation: 1.7 TWh (2020)
Head office: Stavanger, Norway. Tel. +4751990000. 
Who we are

President and CEO: Anders Opedal, since November 2020
Purpose: Turning natural resources into energy for people and progress for society
Vision: Shaping the future of energy
Values: Open, courageous, collaborative and caring
Strategy: Always safe, high value, low carbon. We are committed to long-term value creation in a low carbon future. 
Our values embody the spirit and energy of Equinor at its best. They help us set direction, and they guide our decisions, actions and the way we interact with others. Our values express the ideals we strive to live up to every day. 
Open
We promote transparency, embrace diversity and new perspectives, and we raise ethical dilemmas while acting with integrity.
Collaborative
We work together as one team, we share knowledge and we help each other succeed. We engage with, respect and earn the trust of our business partners and society.
Courageous
We are curious, innovative and commercial, while continuously aiming to improve. We use foresight, identify opportunities and manage risk.
Caring
We seek zero harm to people, while respecting each other and contributing to a positive working environment. We act in a sustainable, ethical and socially-responsible manner. 
Change is in our history and in our future

After many years as Statoil, we have changed our name to better reflect whom we have become, and where we are heading.
Our social media channels
Equinor is active in social media—and we'd be glad to interact with you and hear your views. Here are our handles for the social channels of your choosing:
Our main global company Facebook page, with regular posts from the entire company. 
Our main global company Twitter account, with news releases, announcements, stories and videos.
Equinor's YouTube channel featuring news, announcements and stories from the entire company. 
Our official company Instagram account, with beautiful and exciting images from our world.
Our company Twitter account in Norwegian, with local and international content for Norway.
Our official company LinkedIn account with news, videos, features and job opportunities.
Follow Equinor EU Affairs Office on what we're doing in the EU.
Equinor North America news and updates
Equinor North America wind power
In all our business activities we comply with applicable laws, act in an ethical, sustainable and socially responsible manner, practise good corporate governance and respect internationally recognised human rights. We maintain an open dialogue on ethical issues — both internally and externally. Open, honest and accurate communication is essential to our integrity and business success.

Respecting people
We are committed to providing a safe and secure environment for everyone working at our facilities and job sites. Equinor's safety and security vision is zero harm. We provide an environment recognised for its equality and diversity, and we treat everyone with fairness, respect and dignity. We do not tolerate any discrimination or harassment of colleagues or others affected by our operations.
Conducting operations
We have zero tolerance of corruption in any form, and take active steps to ensure that corruption does not occur in relation to Equinor's business activities. We are committed to conducting our business activities in an open manner, promoting transparency in our industry. We protect information created by us, or given to us, to ensure appropriate confidentiality and integrity.
Relating to business partners
We seek to work with others who share our commitment to ethics and compliance. We believe in the benefits of competition, and Equinor always competes in a fair and ethically justifiable manner.
Working with communities
We aim to create lasting value for local communities through our business activities. Our contribution may include direct and indirect local employment, local procurement of goods and services, local infrastructure development and capacity-building as well as social investments. We will conduct our business consistently with the United Nations Guiding Principles on Business and Human Rights and the ten principles of the United Nations Global Compact.
We're shaping the future of energy.
Being competitive is our starting point, but we have greater ambitions. We will set an example for how the oil and gas industry should transform. We will show leadership and deliver energy for a low-carbon future. We will be the company others look to for bold and better solutions.

Our vision rests on three pillars:
Competitive at all times
Our company must be profitable and competitive at all times. This is fundamental for our future value creation. Safe and lean operations will help us to tackle the challenges facing our industry and prepare us to seize opportunities. We will continuously improve our business to be fit for profitable growth.
Transforming the oil and gas industry
We will create lasting change in terms of how our industry works. We will innovate to simplify and standardise our activities through a mind-set of radical change and collaboration. Through developing technology for lasting value creation we will break new ground and work in a smarter, better and simpler way.
Providing energy for a low-carbon future
The future of energy will be low carbon. That is why our ambition is to be a leading company in carbon-efficient oil and gas production. Further, demand for renewable energy will grow, offering new business opportunities. Building a new energy business will support our long-term future as a leading global energy provider.
Some people are still disputing global warming.
We're acting on it. Here are our results. 
We're one of the world's most CO2-efficient producers of oil and gas, and we're investing strongly in renewables such as solar power and offshore wind. On our climate and sustainability pages, we report openly on all our sustainability priorities and performance. See the links below.
Equinor, formerly Statoil, has grown up along with the emergence of the Norwegian oil and gas industry, and dating back to the late 1960s. Today, we are evolving into a broad energy major, with a significant and growing renewables business. 
We were formed in 1972 as the Norwegian State Oil Company, Statoil, and listed on the Oslo and New York stock exchanges in 2001. The Norwegian state retains a 67% share of the company. We merged with Hydro's Oil and Energy division in 2007. 
In 2010, we partially divested our Statoil service stations business on the Oslo stock exchange, before selling our remaining shares in Statoil Fuel & Retail ASA to Alimentation Couche-Tard in 2012, who rebranded the service stations to Circle K in 2016. 

We are investing actively in renewables, such as offshore wind, solar, hydrogen and carbon capture and storage, in order to expand energy production, strengthen energy security and combat adverse climate change.

In May 2018, our Annual General Meeting voted to change the company name to Equinor to better reflect our evolution and identity as a company for the generations to come. Read more about our history here.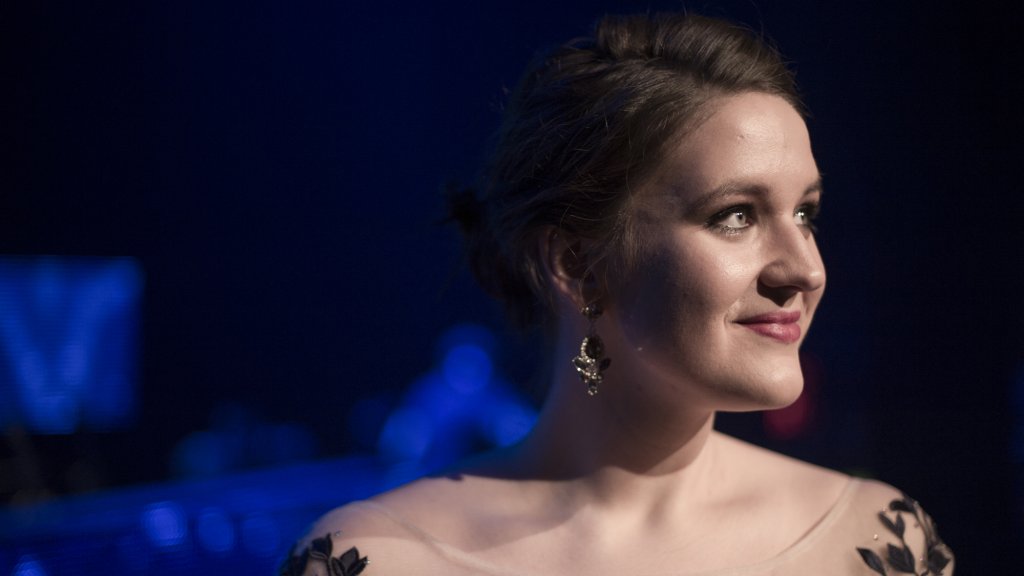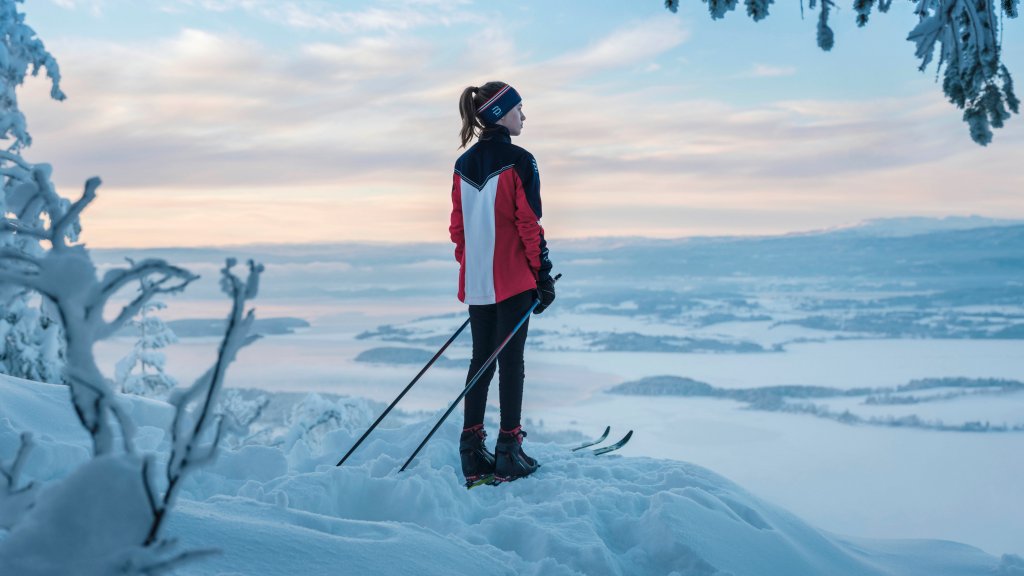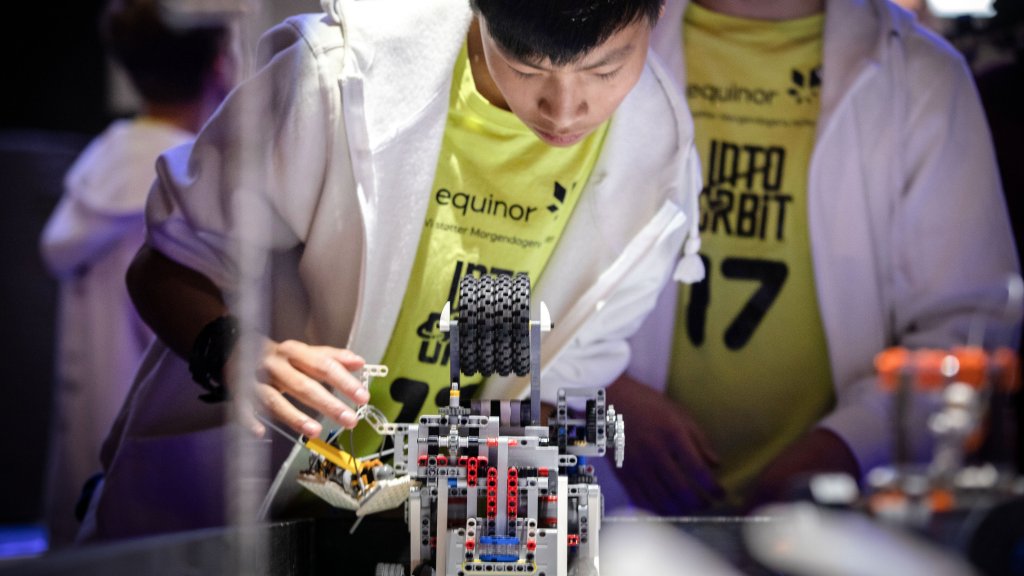 Please note: Equinor collaborates with many partners and organisations, but we are not currently entering any new partnerships. At the moment, applications are not being processed, but new information will be published soon.
Follow "Morgensdagens Helter" on Facebook by clicking the button below (Norwegian language only).
*All figures from Annual report unless otherwise stated

Explaining the terms and concepts commonly used in the oil, gas & energy business, as well as financial abbreviations.