At Equinor, you will be taking part in some of the most exciting challenges in today's energy industry. In addition, you'll also have the opportunity to build a career with a company that believes in rewarding your achievements and supporting your quality of life.

It's the diversity of thought across our 20,000 people that enables us to succeed in a complex and changing sector. We are proud of the different backgrounds, life experiences and capabilities our people bring with them. It makes us stronger and more resilient.

Sustainability and innovation drive the way we deliver oil, gas, wind and solar power to over 170m people worldwide. The only way we'll achieve a low-carbon future is by continuing to push boundaries of technology and imagination together. So as well as providing a broad energy mix, we create ground-breaking innovations like floating wind farms.
We provide varied career progression paths across disciplines, functions and geographical borders. We empower our people to develop the skills and experiences they need to take advantage of those opportunities by investing in programmes like the Equinor University.
Our employees' health and well- being is a priority, that's why work/life balance is more than an idea, it's part of our culture. We are constantly adapting to create a flexible, positive and balanced working environment for our employees to thrive.
We're committed to transparency, managing environmental impact, respecting human rights and creating lasting value for local communities. The values we share make Equinor distinct and we take pride in acting in a sustainable, ethical and socially responsible manner.
Compensation and benefits
Our aim is to attract and develop people who share our values and are excited by our vision.
We believe that an attractive benefit and reward package, together with diverse career opportunities is an unbeatable combination.   
A values-based framework
Our values are the foundation of everything we do. We aim to recognise and reward performance equally, based both on the results you deliver and how these results are achieved. We believe this approach fosters an inclusive workplace and lets creativity and collaboration thrive.
We connect our bonus payments to company performance to strengthen a shared interest in the development of a sustainable and competitive company.
A well-balanced life
Flexibility is important to all of us. We recognise that for you to perform at your best flexibility is invaluable; whether to care for your children, attend a class or simply enjoy social time. In Equinor we aim to support flexible working arrangements to cater for individual needs.
If you are looking to expand your family, we offer a minimum of 16 weeks of paid parental leave, giving you time to bond with your precious little one.
Health and well-being
The health and well-being of our employees is a priority for Equinor. We offer both life and travel insurance to cover unexpected situations. We also provide health care insurance, covering both physical and mental health. From on-site gyms to organised sport activities or targeted initiatives such as Cycling to work, we encourage and support our employees' physical activities.
Long-term financial focus
Striking a balance between short and long-term perspectives, Equinor's compensation package includes a fair cash compensation, as well as several more long-term benefits. 
We provide our employees with an opportunity to join our share savings plan, where we match their contributions with additional shares.
In most of our locations we offer pension arrangements aiming to safeguard our employees after retirement.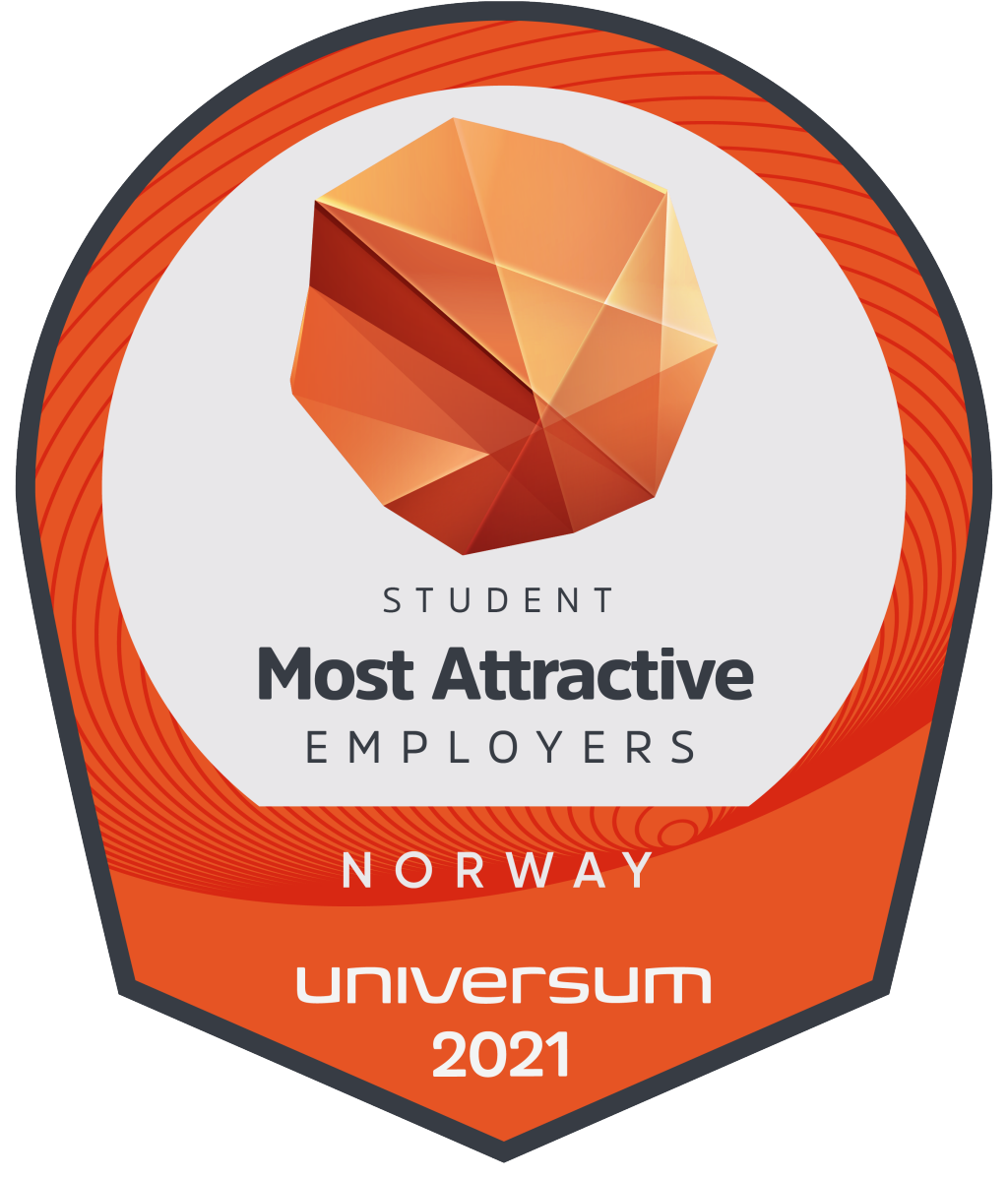 Most popular in our class
At the 2021 Universum student survey, Equinor was ranked the most attractive employer among Norwegian technology students for the 25th year running! We achieved 2nd place with business students and 3rd for IT in this year's survey. Universum surveyed 13,900 students at 24 Norwegian universities and colleges before announcing this year's winners.