The world needs more energy but less emissions. We're up for the challenge. Are you? 
At Equinor, you will have the opportunity to work with some of the best minds in the industry to help provide the world with the energy it needs – in a safe and sustainable manner. We are constantly on the lookout for talented people with a drive to help us shape the future of energy -sustainable, low-carbon and creating lasting value for communities. Our exciting, rewarding careers are designed for people who share our values and want to help solve tomorrow's challenges today.  If that sounds like you, let's talk!
Steer your career. 
Development begins on day one at Equinor. You will build and strengthen your skills and competence through on-the-job experience and a wide of range of learning activities at Equinor University. You will be part of a strong value-based performance culture and empowered to drive your career development across multiple disciplines, functions, and locations, while building a global network.
Come as you are. 
We believe embracing our differences makes us stronger and an inclusive culture is a vital part of our working environment. Diversity for us embraces experience, competence, age, gender, education, cultural background, religion, sexual orientation, disabilities, and more – everything that helps shape our thoughts and perspectives. True inclusion means being able to bring your whole self to work, and for everyone to feel accepted and valued.
Be rewarded. 
We believe that an attractive benefit and reward package, combined with diverse career opportunities is an unbeatable combination. That's why we offer a range of reward programmes within one Equinor framework adapted to the local market. This includes competitive salary, variable pay schemes and a share savings plan. As health and well-being of our employees are a priority, we also offer health care insurance and programmes that focus on both physical and mental health.
Enjoy a well-balanced life. 
Whether for family or individual needs, flexibility is important to all of us. We recognize that in order for you to be the best version of yourself in the workplace, being able to collect your children, attend a class or simply enjoy social time can be invaluable. That's why we support flexible work arrangements as well as offer 16 weeks of global paid parental leave - giving both parents time to bond with their new child.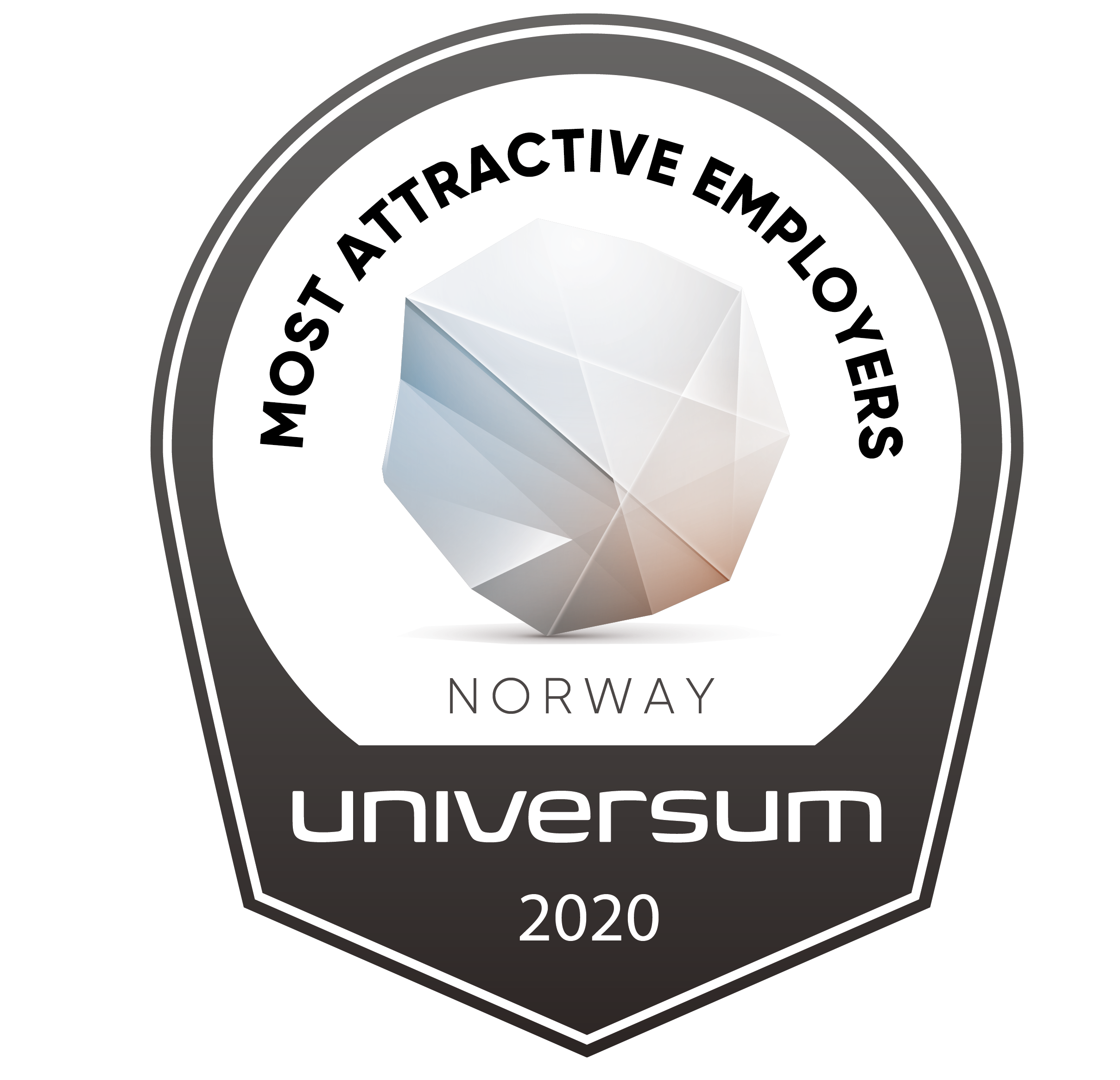 Most popular in our class 
At the 2020 Universum student survey, Equinor was ranked the most attractive employer among Norwegian technology students for the 24th year running! We achieved 2nd place with business students and 3rd for IT in this year's survey. Universum surveyed 13,100 students at 26 Norwegian universities and colleges before announcing this year's winners.