Could an industry defining challenge be your career defining opportunity?

By 2050, we aim to become a net-zero company and deliver the energy the world needs without contributing to global warming. It's an ambitious goal and attracting and developing the brightest minds will be essential to our success. As a graduate at Equinor, you'll be joining 20,000 colleagues in over 30 countries who are using their passion and creativity to help us meet this goal.
Our corporate graduate programme - 
A global career kick start
You've worked hard for your education, now you're ready to put your learning into action on the first step in your career. As a graduate at Equinor, that means contributing to one of the most important challenges of our time – the energy transition.

Becoming a leader in the energy transition will require ingenuity and imagination as well as technical expertise. It won't be easy, and we'll all need to perform at our best if we want to succeed. That's why we'll ensure you'll have the tools and experiences to shape your future, so you can use your passion and ability to shape ours.

Feeling supported, valued, and healthy can also have a positive impact on how you perform at work. That's why our benefits packages are designed to help you balance work and life at all stages of your career, including tools for your mental and physical health, flexible working policies and global parental leave.

Here's an outline of what you can expect from our graduate recruitment process.
Complete the online application form and fill in your personal details. Attach relevant documents, for instance your CV, diplomas, and recent transcripts. If you are in the process of finishing a degree, please upload an official temporary transcript or other document describing subjects and grades achieved to this point. You can also use your LinkedIn-profile for registration. 
(Continuously after start application period)
If you are successful in the online application, you will be asked to complete an online assessment which consist of numerical, logical, situational, and personality tests. The tests will take approximately 70 mins and should be completed no later than 48 hours after you receive the invitation.
This is a self-recorded video interview that you can perform on your smartphone or computer from any location with a stable internet connection. You'll be asked some questions, get some time to prepare your answers, and then a time slot to record your response. The recording can only be done once, so we recommend that you use the allotted preparation time well. The video interview should be completed no later than 48 hours after you receive the invitation and will take approximately 20 mins to complete.
This is the final stage of our graduate recruitment process. You will receive an invitation, including all necessary details, for either a morning or afternoon session which will last for approximately four hours. The recruitment day is held online, and you will be able to virtually meet us, as well as other candidates.

(After recruitment days)
Decision of offer and background check of candidates. Please note that background check is required for candidates accepting our offer. 
You have been through a competitive recruitment process and have successfully passed each step, congratulations! Now it is time to meet your team and start shaping the future of energy, together!

What to expect from your time with us
Our 2-year graduate programme is your chance to gain real-life experience within the energy industry. From the start you'll be working on assignments that put you in the middle of the action. You'll develop and build your career through on-the job-training, tailored learning and development modules, networking and various courses offered by our Equinor university.
The programme is made up of 3–12-month rotations across functions, business areas or locations. Our graduates are permanent employees from day one, so you'll have access to all the benefits that are available in your country of work.
Find out more about our benefits.
When we collaborate, we are more resilient, and we achieve better results. As a graduate, that means opportunities to work with different business areas and on multi-discipline teams, learning from and being inspired by colleagues in a variety of fields.

Ha Thu Phan
Wanting to be a part of the change

Roìsìn
Safety, Security and Sustainability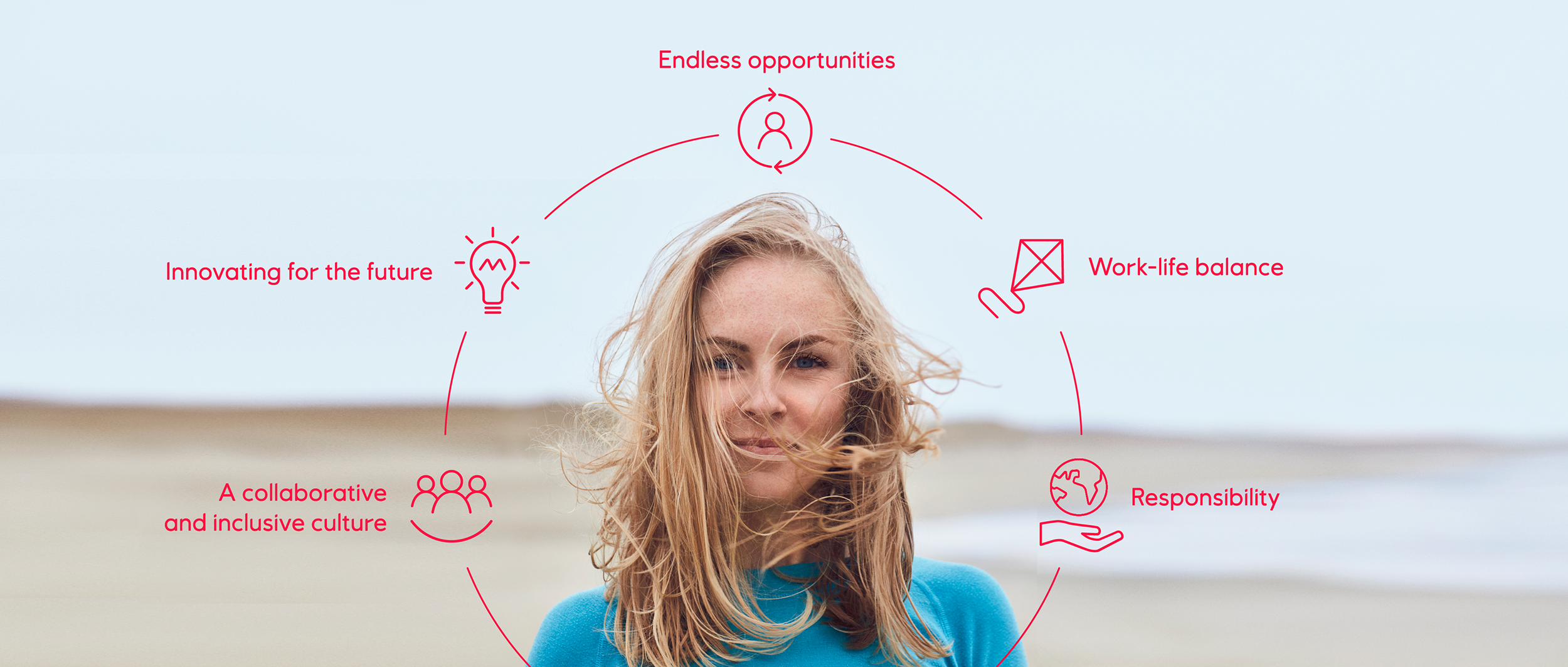 Learn what makes Equinor a different type of energy company
Our graduates work within different disciplines throughout the company.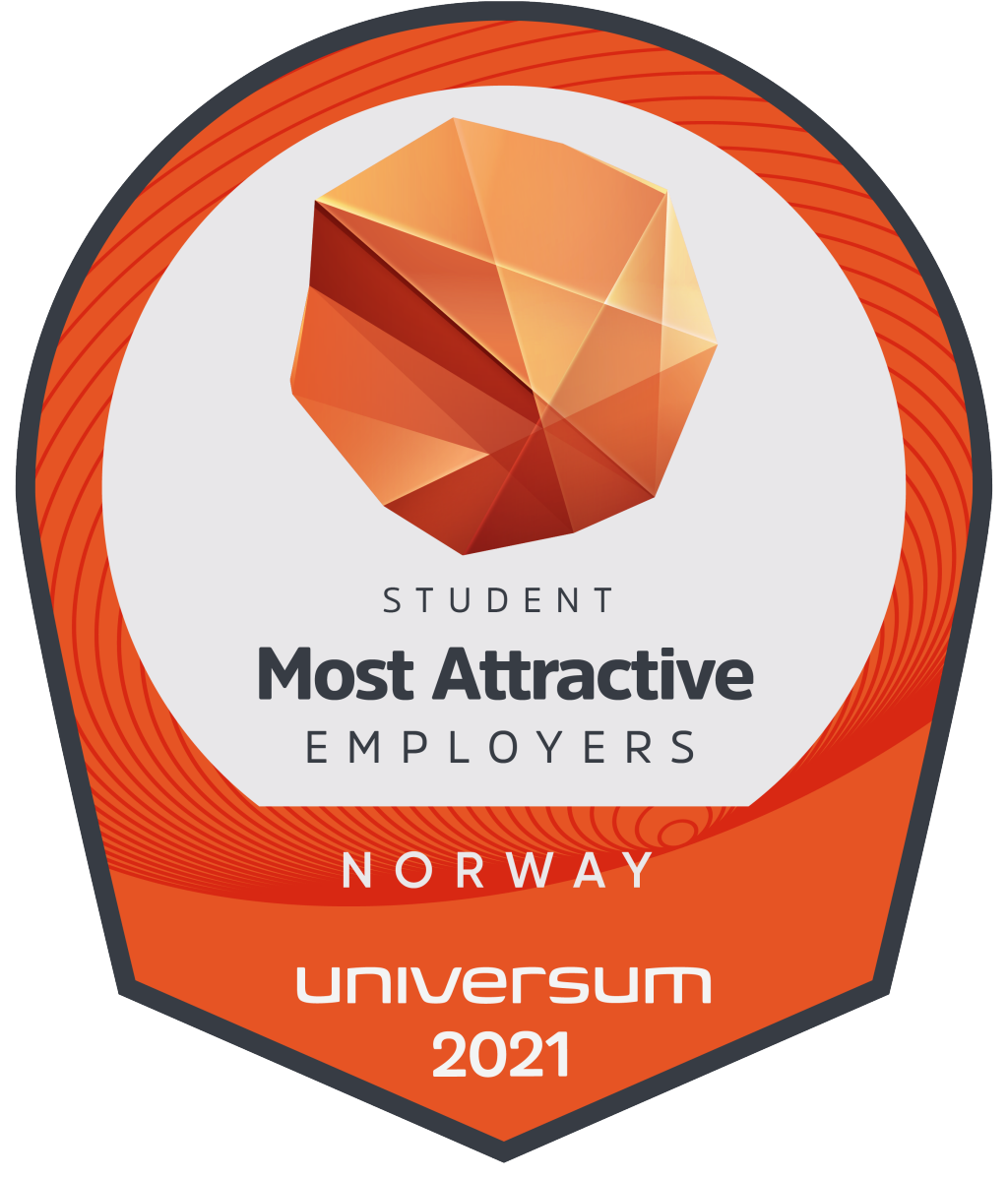 Most popular in our class
At the 2021 Universum student survey, Equinor was ranked the most attractive employer among Norwegian technology students for the 25th year running! We achieved 2nd place with business students and 3rd for IT in this year's survey. Universum surveyed 13,900 students at 24 Norwegian universities and colleges before announcing this year's winners.